H2t Food – Get The Fresh Imported Meat Comfortably At Home
H2t Food tells about the company in detail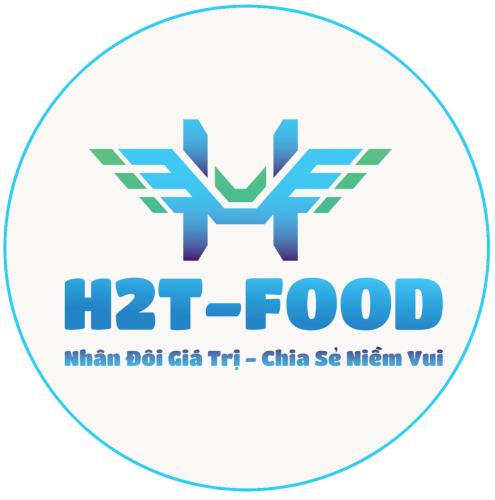 October 26, 2021 —
Nowadays, in Vietnam, the requirement to use fresh meat is higher and higher. Using meat meets the requirements of easier use as well as preservation. Also, frozen meat is more attractive because they need to purchase food for storage during a pandemic outbreak. H2t Food is one of the reputable imported meat suppliers for you.
H2t Food specializes in bringing a wide variety of imported meats and dry products. All products are legitimately imported and have been thoroughly checked to ensure the source and qualification. The company holds expertise in providing cafeterias, restaurants, companies, hospitals, schools, industrial meals in Ho Chi Minh City, and many other provinces.
The company follows a simple process to keep the meat fresh. Products before slaughter will be placed in a cool room, provided with RO water for 10 hours – 11 hours. All procedures including sedation, secretion, cage shaving, nail removal, sawing, fully isolated from the ground. The complete process takes just 5 – 7 minutes. After that, the meat is quickly produced into the cooling room at -25 degrees Celsius to reduce the temperature of the meat. This is followed by steps of processing and cooling the meat. All steps in the process are always strictly controlled, ensuring the meat always keeps the best quality as well as nutrients such as zinc, vitamin B12, selenium, phosphorus, niacin, vitamin B6, choline, riboflavin, iron, and so on.
Utilizing modern machinery at a large scale, the cost of imported meat is less expensive than fresh meat yet ensures the meat's quality. Simple to store in the cooler for quite a while without affecting the meat's quality. It can fulfill high quantities while utilized for business, trading without dread of shortage, the market is likewise less volatile while the amount of meat imported from several developed countries. To preserve some frozen meat always maintains its quality and keeps it for a long time without harming the meat.
Besides meat, H2t Food also constantly improves the quality of products and services, providing more and more convenient and easy-to-use products to consumers. Prominent among them is the product line of dry seasoning and meat marinade, helping people to cook better – easier – faster, but each dish is always cooked in full flavor and in the right way. The company is always proud to accompany each family in daily meals or special occasions
To provide benefits to buyers, the company always hopes for a long-term cooperation partner with consumers. Its products are hand-picked, healthy vacuum packed, and can be delivered fresh to your home. We expect to achieve this objective by following strict processes at each stage of the supply chain, thus making sure that the meat has been handled well with great care from farm to table.
For more information, click at: https://h2tfood.vn/
About the Company: H2t Food is the top company that delivers freshly imported meat with utmost care to customers.
Contact Detail
Facebook: https://www.facebook.com/H2TFOOD
Twitter: https://twitter.com/H2tfood
Contact Info:
Name: Mr. Pham Van Bay
Email: Send Email
Organization: H2t Food Co., Ltd
Address: 702/18 Le Van Khuong Street, Thoi An Ward, District 12, Ho Chi Minh City, Vietnam
Phone: 0797010289
Website: https://h2tfood.vn/
Source:
Release ID: 89050486
Go Top