Hatcher+ Announces FAAST™ – The World's First AI-Based End-to-End Fund Administration Technology Platform for Private Equity and Venture Capital Funds
FAAST™ aims to revolutionise fund administration by automating and optimising crucial processes like fund creation, deal analysis, and portfolio accounting.
Singapore – May 24, 2023 /MarketersMEDIA/ —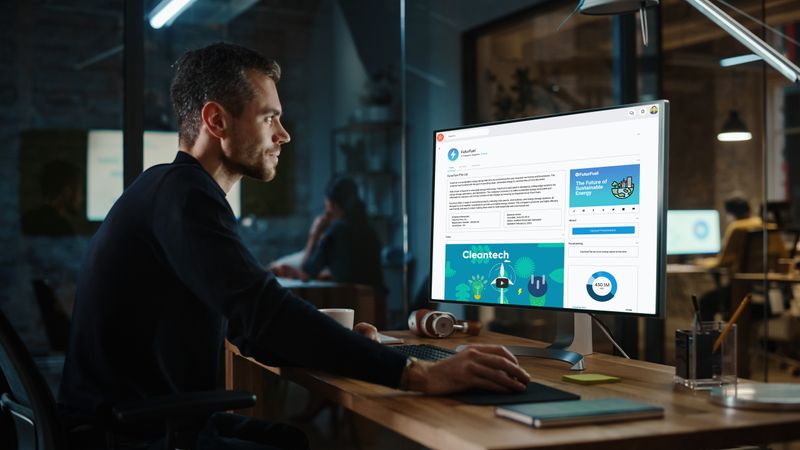 Singapore's award-winning venture tech developer, Hatcher+, announced today the launch of the world's first AI-powered, end-to-end, deal management and fund administration technology platform that streamlines the process of fund creation, deal-flow analysis, portfolio management and accounting, and real-time stakeholder reporting for venture capital and private equity.
The FAAST™ (Funds-As-A-Service Technology) platform incorporates ground-breaking AI-based deal assessment and management technologies to optimise deal analysis and management. Supported by sophisticated stakeholder reporting and end-to-end "single source of truth" data management framework, the platform also offers fund administrators the option of adding comprehensive, multi-asset class fund accounting and administration capabilities.
Its creators, Hatcher+, believes FAAST™ has what it takes to revolutionise the fund administration landscape for private equity and venture capital fund administrators and family offices – a multi-trillion-dollar AUA (Assets Under Administration) industry.
"Fund administration is an industry that has suffered for decades from delays, errors, omissions, and a lack of transparency due to a lack of innovation and investment in new technologies such as blockchain and AI," said John Sharp, Managing Partner of Hatcher+.
"Our FAAST™ platform enables fund administrators to offer a significantly higher level of service to their customers, including AI-powered deal flow management, end-to-end data entry and retrieval, and real-time stakeholder reports. It is a game changer not just for customers, but for fund administrator employees and staff as well."
FAAST™ is a cutting-edge software platform that empowers fund administrators by providing a comprehensive and reliable solution. It automates, streamlines, and scales data processing to optimise efficiency and minimise errors. To further empower fund managers and administrators, the FAAST™ FundBuilder module enables the creation of regulated fund structures in minutes, complete with legal documents and a choice of licensed fund managers, fund administrators, and other service providers, all based on standardised pricing.
FAAST™ also provides robust tools for constructing scalable portfolios, managing tasks, and seamlessly coordinating teams. Furthermore, the FAAST™ BackOffice module presents real-time financial data through visually captivating charts and diagrams, enhancing clarity and comprehension for all stakeholders.
Seamless Investor Onboarding Process.
The platform features an integrated e-KYC module that simplifies the onboarding of investors by reducing the time and effort required for compliance. Enhanced ID verification and Customer Due Diligence processes are incorporated to reduce the risk of fraud and money laundering activities, ensuring a smoother and safer onboarding of clients.
FAAST™ delivers an all-in-one solution for partnership and portfolio accounting, automating investor accounting, reporting, and Net Asset Value (NAV) calculation. It supports various asset types, including private equity, and offers flexible reporting and performance attribution capabilities. With direct connections to custodians and market data feeds, FAAST™ streamlines data aggregation and reconciliation while meeting compliance standards, providing valuable insights and boosting efficiency.
The platform's real-time general ledger also offers a reliable hub for investment and investor accounting. It features a customisable chart of accounts, automated tax reporting, and streamlined accounts payable and cash management, allowing for the production of accurate, timely financial reports and easy consolidation of financials across multiple entities.
Key features of FAAST™:
– Single Source of Truth: Automated, swift, error-free, and highly scalable end-to-end data processing that optimizes efficiency and minimises the risk of discrepancies.
– Fast Fund Creation with FAAST™ FundBuilder: Create fully-compliant fund structures in minutes, rather than months, with pre-negotiated fees and leading service providers across multiple jurisdictions.
– Seamless Onboarding Process: Efficient and hassle-free investor onboarding with e-KYC and Customer Due Diligence features, ensuring compliance and a streamlined experience.
– Scalable Portfolios and Task Management: Intuitive tools for constructing and managing portfolios, tasks, and teams, enabling smooth coordination and enhanced productivity.
– Portfolio & Partnership Accounting: An all-in-one solution for investment operations, automating investor accounting, reporting, and NAV calculation while supporting various asset types.
– General Ledger: Real-time, dependable hub for investment and investor accounting, with customisable chart of accounts, automated tax reporting, and streamlined accounts payable and cash management.
– Visually Captivating Data Presentation: Real-time financial data presented in visually appealing charts and diagrams, which promote clarity and comprehension for all stakeholders.
– On-Demand Consolidated Reports with FAAST™ BackOffice: Real-time financial data presentation, advanced audit support, and portfolio company reporting, backed by automation and a team of fund administration and accounting specialists for increased accuracy.
– Fund Administration Integration: Fully-integrated with your choice of leading fund accounting and administration systems.
The launch of FAAST™ is a testament to Hatcher+'s continuing commitment to innovation and excellence in the investment management industry. By offering a comprehensive, user-friendly platform, they are poised to set a new standard in fund administration and investment management software solutions.
For more information on FAAST™ and its capabilities, visit faast.hatcher.com or contact Hatcher+ directly.
About Hatcher+
Hatcher+ develops software and data models that support fast fund creation, AI-powered deal analysis, intelligent capital deployment, and real-time management and administration of alternative investment vehicles and strategies.
Hatcher FAAST™ (Funds-as-a-Service Technology) platform streamlines end-to-end fund administration by automating data processing and establishing a single source of truth for unparalleled efficiency and improved stakeholder communications. It enables effortless construction of scalable portfolios, task management, and seamless team coordination, while presenting real-time financial data through visually stunning charts and diagrams. Additionally, FAAST™ simplifies the generation of accurate, real-time stakeholder reporting, elevating your fund management capabilities to new heights, while keeping stakeholders informed.
Hatcher+ VAAST® is a powerful, free Venture-As-A-Service Technology platform developed for founders and early-stage investment communities, such as accelerators, that combines AI-powered deal flow management and due diligence capabilities, advanced cohort, judging panel, and portfolio administration capabilities, and multi-modal stakeholder communications.
For more information, visit faast.hatcher.com or contact Hans Yong at hans@hatcher.com
Watch "Hatcher FAAST | World's first AI-powered, end-to-end, deal management and fund admin platform" on YouTube : https://www.youtube.com/watch?v=QxzTnNaXFWw
Contact Info:
Name: Hans Yong
Email: Send Email
Organization: Hatcher Plus Pte Ltd
Website: https://faast.hatcher.com
Video URL: https://www.youtube.com/watch?v=QxzTnNaXFWw
Release ID: 89098361
If you detect any issues, problems, or errors in this press release content, kindly contact error@releasecontact.com to notify us. We will respond and rectify the situation in the next 8 hours.
Go Top