Hurricane Wind Power Now At Forefront Of industry Leading Wind Turbine Design
Hurricane Wind Power has been recognized as being a front runner in the realm of industry leading wind turbine design for home amd residential applications. More information can be found at https://hurricanewindpower.com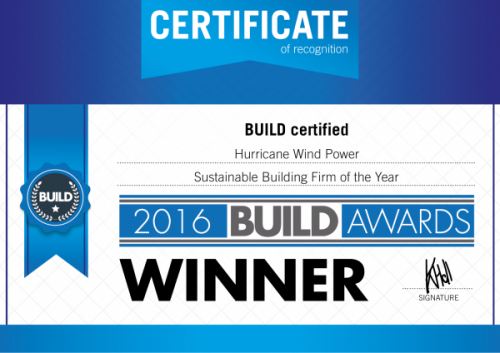 Roanoke, United States – May 31, 2017 /PressCable/ —
Hurricane Wind Power, a Wind power and solar energy operating Roanoke VA, has today been recognized as being a front runner in the realm of industry leading wind turbine design for home amd residential applications.
Hurricane Wind Power has been operating in the DIY renewable energy power systems market for 10 years and competes against notable businesses such as mainstream ebay sellers and youtube promoted companies. They have been able to make such a strong impression on the market and gain reputation by providing better value and creating unique products that produce more usable power for the consumer over time give a decisive advantage. Listening to customer feedback and adapting to the needs of the consumers has given a clear edge. The business compete so well by word of mouth as once the small wind turbines have made it into the off grid communities the need for e commerce marketing has shifted the focus from auctions and fiances to meeting people real everyday needs..
Anthony Jones, Hurricane Wind Power's CEO spoke about its recent recognition, expanding on some of the decisions and motivations that led the business to the level it's currently reached.
"When Hurricane Wind Power was founded, it was made abundantly clear we wanted to be the kind of company that was known for performance and a small sized company with the needs of the consumers at the core. They wanted to be known for their workmanship and the way thing were build with their hands on approach. . One of the biggest challenges we faced was a sudden decrease in the price of solar energy has caused excessive desperation by remaining companies in the niche which has led to crashing prices unethical advertising competitions and online attacks and defamation by a few unethical competitors.. Fortunately with some good people behind us, and An unwavering dedication to attention to detail and making sure that we keep focus on the product line rather than negative competitors has solidified our place in the off grid market. , we were able to overcome every obstacle and really hit our stride."
Anthony Jones also mentioned Hurricane Wind Power's future plans involve The wind turbine line has evolution and even better larger more powerful designs on the horizon. The new product line has as even higher efficiency and is backed by the same flagship service the brand has became known for which culminated in being name the best off grid renewable energy provider in the USA by Build News Magazine in 2016. . It's the hope of the company that while Hurricane have enjoyed tremendous success last year it is the expectation to win even more awards and recognition in the year to come. It is our hope that those companies which are unable to compete are able to put there pride aside and do what is best for consumers.
Hurricane Wind Power plans to maintain its position at the forefront of industry leading wind turbine design for home and residential applications for years to come, building on its success, finding new ways to serve its community, customers and the world at large.
More information on Hurricane Wind Power can be found at their website: https://hurricanewindpower.com
Contact Info:
Name: Anthony Jones
Email: Tony@hurricanewindpower.com
Organization: Anthony Jones
Address: 3518 Valley View Avenue Northwest, Roanoke, VA 24012, United States
Phone: +1-540-761-7799
For more information, please visit http://hurricanewindpower.com
Source: PressCable
Release ID: 203756
Go Top