Inspirational Author, Rashneel Kumar's Story Of Loss And Recovery Takes Her To No. 1 On The Amazon Charts
Rashneel Kumar challenges cultural boundaries and opens up about her transformational experience of loss and recovery – in 'Change Makers, Volume 6'.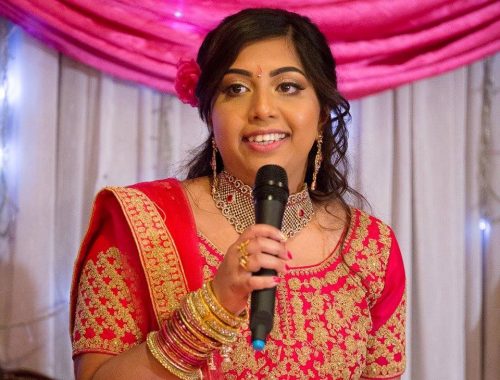 Sydney, Australia – October 21, 2021 /MarketersMEDIA/ —
As Rashneel Kumar knows only too well, the loss of a child can have a devastating effect on a woman's life. But Kumar found the courage to not only survive but to find acceptance and inner peace.
Now Kumar is empowering other women to connect, heal and find their voice through her moving contribution to Change Makers: 25 Transformational Stories from Women Making an Impact in the Lives of Others – Volume 6.
Born in Fiji and of Indian heritage, Kumar believes that some women in her cultural community are not readily encouraged to share their emotions and vulnerability. So when she was offered the opportunity to share her experiences with the world, she felt honoured to do so.
"I wrote my story because many people cannot share their story due to fear of judgement or criticism from others, but I am not one of those people," she said.
"We only have one life, and we should be given free rein to share our stories. It might be an amazing learning experience for some, or serve as a beacon of hope for others," Kumar added.
Kumar is one of 25 women featured in the new book, which contains chapters written by women sharing their own authentic stories, in their own words, each with their own unique vision for impact. Available on Amazon, the book was released on September 21st, quickly attaining the number 1 spot in Australia, the USA and Canada.
"I have never published anything in the past," said Kumar. "I have written many stories but was never brave enough to put my story out there to the world. I am overjoyed that this wonderful opportunity presented itself at the right time. I am definitely floating on cloud nine!"
Becoming pregnant against all odds due to underlying health issues, Kumar and her husband were ecstatic. Throwing all her energy into preparing for the birth of her child, she recalls how carefully she looked after herself, with healthy eating and taking the right vitamins. When the pain and bleeding started five weeks into the pregnancy, Kumar did the right thing and went straight to the emergency department.
What followed was heartbreaking: misdiagnosed and improperly cared for by medical staff, she was forced to endure several more weeks of pain and suffering until she lost her unborn child and almost died herself on the operating table. Left depressed and heartbroken, she was a shadow of her former self until she had what she describes as a 'massive light bulb moment.'
Kumar has a powerful message for her readers:
"I would say from personal experience; nothing is ever bigger than life itself. You can try to spend hours pondering why things happened, but you need to ask yourself, 'Can you change the past?' and the answer will always be 'No.' We must move on and do things in our control. Take charge of the opportunities that are presented in front of us and make the most of them."
Kumar was selected to share her story by Emma Hamlin, the book's publisher and founder of Change Maker Press. Hamlin is herself a bestselling author, publisher, and strategic marketing expert who founded her company to provide a space for innovative and inspiring women to be seen and heard.
Connect with Rashneel Kumar on Instagram @mrs_kumar005 , and read her story in Change Makers Volume 6, now available on Amazon here: www.amazon.com/dp/B09GG2697F
Follow and tag Change Makers on social media using the hashtag #changemakersbook
About The Author:
Rashneel Kumar was born in Fiji and brought up in Australia. She is a teacher with an extensive background in compliance and academics in education. Rashneel is also a consultant and assists colleges with curriculum design and audit preparations. She is currently studying for another Masters specialising in Counselling so that she can assist individuals with their challenges in the future.
Contact Info:
Name: Rashneel Kumar
Email: Send Email
Organization: Change Maker Press
Website: https://www.instagram.com/mrs_kumar005/
Source URL: https://marketersmedia.com/inspirational-author-rashneel-kumars-story-of-loss-and-recovery-takes-her-to-no-1-on-the-amazon-charts/89049976
Source: MarketersMEDIA
Release ID: 89049976
Go Top