iVitalyze Nutrition Reiterates Canada's Strict Supplement Industry
Leading Montreal-based health and wellness brand, iVitalyze Nutrition, substantiates the claim from experts ranking the Canadian supplement industry high due to strict regulations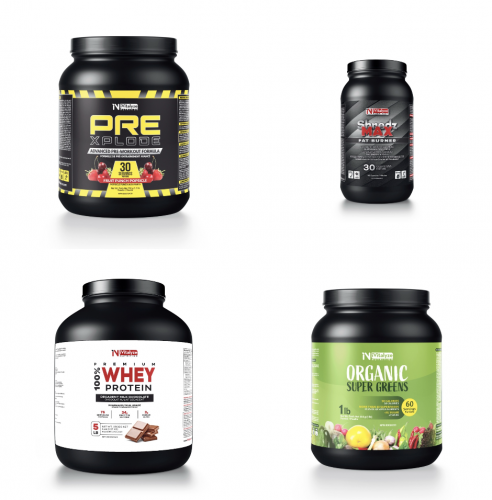 August 28, 2021 —
iVitalyze Nutrition has grown over the years to become one of the leading names in the supplement market in North America, with the company enjoying rave reviews from consumers across the region. Considering the barrage of regulations and strictness within the supplement market, it is commendable what iVitalyze Nutrition has achieved in a relatively short time.
The global supplement market has witnessed a series of evolution over the past decades, growing to become a multi-billion-dollar market. A report published by Grand View Research put the size of the market at $140.3 billion in 2020, with a projection that it will hit $272.4 billion by 2028. Canada remains one of the biggest markets for dietary supplements in the world, with sales revenue amounting to approximately 795.7 million Canadian dollars in the third quarter of 2020. The market is particularly competitive and highly regulated, described by many as the source for some of the most trustworthy and safest supplements. However, the likes of iVitalyze Nutrition have ensured that customers in the country and other parts of North America get the desired results from every product.
iVitalyze Nutrition is undoubtedly a leading supplements store offering a wide range of products that have been certified safe for consumption, each having an NPN (natural product number) to guarantee their authenticity as a natural health product. The store strictly complies with all regulatory bodies in the country, with Health Canada taking the supplement industry more seriously than the FDA.
As part of the company's goal of helping consumers get the best results from the products offered, iVitalyze Nutrition completely stays away from nutrient spiking, one of the major issues bedeviling the supplement industry. The deceitful practice of nutrient spiking involves the addition of ingredients, other than protein, such as taurine, that falsely show up as "protein" during a nitrogen method testing.
"We are passionate about the health of our customers and go the extra mile to ensure that only the best products made with ingredients certified to be safe for consumption are offered. Our products are 100% manufactured in Canada at a government-approved facility, with strict compliance with the several bodies regulating the supplementary industry in Canada and licensed by Health Canada." – iVitalyze Nutrition.
For more information about iVitalyze Nutrition and the plethora of supplements for weight loss as well as other solutions offered, visit – www.iVitalyze.com.
Contact Info:
Name: Amir T.
Email: Send Email
Organization: iVitalyze Nutrition
Address: Montreal, Canada
Website: http://www.ivitalyze.com
Release ID: 89043565
Go Top