Leading Accountant Pauline Ho Reveals How Local Businesses Can Increase Cash Flow During COVID-19 – Orlando, FL
Top CPA Pauline Ho, head accountant at Laus Consulting Services LLC in Orlando, FL, explains how local businesses can boost their cash flow during the COVID-19 health crisis. For more information please visit https://lausconsult.com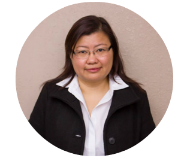 Orlando, FL, United States – May 31, 2020 /MM-REB/ —
In a recent interview, leading CPA Pauline Ho, head accountant at Laus Consulting Services LLC in Orlando, FL, revealed how local businesses can boost their cash flow during the COVID-19 health crisis.
For more information please visit https://lausconsult.com
When asked for a comment, she said, "Not only has the coronavirus outbreak affected every single aspect of life, it's also thrown us into uncertainty. And uncertainty can be detrimental for many local businesses. However, there are ways to ensure consistent revenue flow during these tough times. Here are some ways I've been helping my clients."
One of the most essential pieces of advice Ho provides her clients is to resume offering business services online.
"Due to lockdown regulations and physical distancing guidelines throughout much of the US, many small businesses that rely on foot traffic and making sales in-person have suffered and lost a significant amount of their cash flow. However, what I tell my clients is that the available technology on the market provides ways that they can continue offering services virtually – and a lot of these are technology solutions that they might not have considered in the past," she said.
"During these tough times, I've also been able to meet the accounting needs of all my clients primarily through email, phone, and video conferencing. It's important to make these adjustments and to leverage technology to continue offering services," she added.
Ho further pointed out that often times smaller businesses – such as restaurants and retailers – can make slight changes such as offering curbside pickup and delivery services to continue the inflow of revenue.
Another thing that Ho tells her clientele to keep in mind is to reach out and work with a landlord, vendors, and suppliers.
"It's no surprise that COVID-19 has affected nearly everyone. The upside of this is that your business is not the only one hurting, and you might be able to strike an alternate deal with the people you normally conduct business with."
When asked to elaborate, Ho commented, "If you normally work with a vendor, ask if you can make changes to extend your payment terms or if they can offer a temporary grace period. The same goes for landlords if you are leasing a certain location – they might be able to provide a grace period or discount on rent."
An experienced accountant, according to Ho, can pinpoint where a loss of cash flow is occurring so small business owners know where to focus their attention.
Even after implementing changes, many small businesses might continue to struggle to maintain a healthy cash flow.
"If a business needs additional financial help, many assistance programs at the local, state, and federal level are emerging to help keep small businesses afloat during the coronavirus outbreak. Because all these loan programs are new and subject to growing pains, I work with my clients to provide up-to-date information and to navigate the application process," she said.
Source: http://RecommendedExperts.biz
Contact Info:
Name: Pauline Ho
Email: Send Email
Organization: Laus Consulting Services LLC
Address: 879 Outer Rd B, Orlando, FL 32814, USA
Phone: 407-401-9768
Website: https://lausconsult.com
Source: MM-REB
Release ID: 88959442
Go Top