Leading Divorce Attorney Daryl Weinman Reveals Mistakes To Avoid In High-Net-Worth Divorces – Austin, TX
Top Divorce Attorney Daryl Weinman founding partner of Weinman & Associates, P.C in Austin, TX, pinpoints errors people make when working through a high-net-worth divorce. For more information please visit https://www.weinmanfamilylaw.com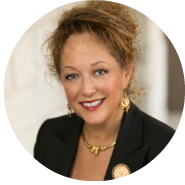 Austin, TX, United States – September 30, 2021 /MM-REB/ —
Divorce attorney Daryl Weinman, founding partner of Weinman & Associates, P.C in Austin, TX has pinpointed five mistakes people tend to make when working through a high-net-worth divorce.
For more information please visit https://www.weinmanfamilylaw.com
Expanding on the topic, the Austin-based Weinman & Associates, P.C lawyer said that one of the most common mistakes is trying to settle quickly to speed up the divorce.
Weinman advised that evaluating a proposal from the other side needs to be considered carefully without the pressure to settle as quickly as possible.
"Rather than thinking about severing ties as fast as you can, consider whether the settlement is fair for you overall, taking into account all aspects. Don't let emotion cloud your judgment"
Recognize that not all assets are alike. You need to consider tax implications, liquidity, balancing retirement and non-retirement assets, etc. Either paying out too much or settling on too little could put a strain on your ability to keep up with expenses in the short term, or your ability to support yourself through retirement years.
Weinman warned people against undervaluing their assets in a divorce settlement or trying to hide them from court view. If hidden assets are found out or you do not fully disclose your financial position, you may not only lose the chance to settle reasonably, you could be sanctioned by the court for fraud and you could lose those hidden assets completely.
On the flip side, a person may be too trusting about their spouse's filing of financial details. Negotiating in the dark could leave you with much less than your fair share.
"An experienced lawyer may well advise on hiring a forensic accountant to help value complex financial assets, such as executive compensation packages, closely held businesses, and intellectual property. Without proper valuation, you could be agreeing to much less than the settlement you deserve. The decision about whether or not to liquidate an asset needs to be considered as well — the tax implications or current market conditions could make such liquidation a bad idea for both sides"
Weinman added that high-net-worth divorces can be settled calmly and quickly with the assistance of a skilled lawyer on board. In doing so, you could avoid a long-drawn-out, acrimonious and costly divorce battle through the court system.
"The key to a quick and fair settlement probably rests on getting good advice and representation.
"Choose the right attorney that is the right fit for your circumstances, and with the skills and resources to bring your divorce settlement to a fair and just conclusion," Weinman asserted.
Contact Info:
Name: Daryl Weinman
Email: Send Email
Organization: Weinman & Associates, P.C.
Address: 8200 N Mopac Expy #230, Austin, TX 78759
Phone: 512-472-4040
Website: https://www.weinmanfamilylaw.com
Source: MM-REB
Release ID: 89047370
Go Top