Leading Estate Planning And Elder Law Attorney Sam Price Explains How Probate Can Be Avoided – Redlands, CA
Top Estate Planning Attorney R. Sam Price, founder of Price Law Firm, APC in Redlands, CA, details the top things you can do to avoid probate. For more information please visit https://pricelawfirm.com
Redlands, California, United States – January 31, 2023 —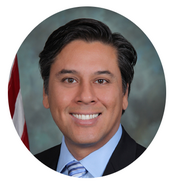 Questioning the validity of a loved one's last will and testament can often fuel attempts to stop the probate process from taking its course, Californian Estate Planning Attorney Sam Price has revealed.
For more information please visit https://pricelawfirm.com
Probate is the process through which an executor will handle the administration of a person's estate from the start. Typically, the process is completed with a Probate Court delivering a final ruling on the distribution of a person's assets.
But probate, he revealed, can be stopped. Firstly, the process may be halted because the executor does not have the necessary documents to continue a seamless transition.
The Founder of Price Law Firm, APC, in Redlands, CA, explained: "It is the executor's responsibility to have financial and legal documents relevant to a deceased person's estate.''
"Without them, an executor cannot fulfill their obligations to complete the process, and a probate court cannot oversee the closure of that estate. Ideally, the person whose estate is being managed should have sourced all the paperwork to ensure an executor can manage the process without delay."
Mr. Price explained that probate could be stopped in its tracks if the validity of the will is questioned. To be able to contest a will in California, a person must have "standing", and these are only considered to be "interested parties" – such as legal heirs, beneficiaries or creditors of the estate.
A contest can be issued before the petition for probate takes place, or within 120 days from the date, a hearing has been held to accept the will for probate.
He explained that legal steps to contest a will and invalidate it typically revolve around these legal grounds:
1: a person was unduly influenced by another to change the terms of a will or to draft a new one in that person's favor;
2: a person was mentally incapacitated; therefore, they could not legally sign the will;
3: forgery or fraud is suspected in that it was not approved or signed by the deceased;
4: the person was unlawfully detained at the time of making the will;
5: a mistake has been made in the will that amounts to it being invalidated;
6: the current will has been canceled due to the existence of a more up-to-date will.
In challenging a will, the person contesting it will need to seek the guidance and advice of an attorney in this field, Mr. Price emphasized. Even if they wish to press ahead, litigation must be supported by extensive documentation and witness testimony to present.
A challenge will stop the process until the issue is resolved. Mr Price warned that contesting a will can be expensive and result in further delays and court hearings until the challenge is accepted or rejected. As a contest can be appealed against, delays of months can be experienced and add to the uncertainties of processing the estate.
Mr Price said: "A person considering attempting to stop the probate process must have good grounds and should consult an attorney on the potential advantages and pitfalls before launching such an attempt as the outcome may not conclude in their favor."
Source: http://RecommendedExperts.biz
Contact Info:
Name: Sam Price
Email: Send Email
Organization: Price Law Firm, APC
Address: 300 E State Street, #620 Redlands, CA 92373
Phone: 909-328-7000
Website: https://pricelawfirm.com
Release ID: 89088468
If you detect any issues, problems, or errors in this press release content, kindly contact error@releasecontact.com to notify us. We will respond and rectify the situation in the next 8 hours.
Go Top