Leading Estate Planning Attorney Robert Brumfield Reveals The Disadvantages Of Keeping Your Estate Plan A Secret – Bakersfield, CA
In a podcast episode, top estate planning attorney Robert Brumfield, owner of Law Offices of Robert H. Brumfield, P.C. in Bakersfield, CA, discusses the pitfalls of not discussing an estate plan with loved ones. For more information please visit https://www.brumfieldlawgroup.com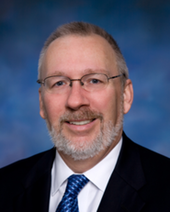 Bakersfield, CA, United States – November 30, 2020 /MM-REB/ —
In a recent podcast episode, top estate planning attorney Robert Brumfield, owner of Law Offices of Robert H. Brumfield, P.C. in Bakersfield, CA, discussed the pitfalls of not discussing an estate plan or trust with loved ones.
For more information please visit https://www.brumfieldlawgroup.com
When asked for a comment, he said, "People are often not comfortable talking about their estate plans largely due to privacy and money matters. It's a common problem that people need to get over a bit as it has negative repercussions and can cause your loved ones unnecessary confusion during an already stressful time."
One problem of not going over an estate plan, according to Brumfield, has to do with successor trustees, who are generally the children or the spouse.
When asked to elaborate, he said, "Your children will have no idea what's going on unless you tell them. Your spouse may have no idea. This is especially true in cases where men have generally controlled the money for many years, and female spouses are not involved in financial decisions," he said
He was quick to add that this can be problematic as men tend to die before women. In this way, the death of a loved one can set into motion a treasure hunt.
"When an estate plan hasn't been discussed openly – as was the case with my parents after my father passed – you feel like a squirrel scurrying around looking at the estate plan, opening drawers, looking at bank statements and other important documents just to get an idea of what's there."
He further pointed out that without the correct communication regarding estate planning, it's entirely possible for the surviving spouse to find accounts or policies that they didn't know existed.
Brumfield mentioned that oftentimes clients come into his office a week after a death in their family with a trust administration, and they are unsure as to which steps to take.
When asked to comment further, he said, "So many people simply don't know what they need to do. They come in with their trust binder with original documents and are bewildered as to what to do next. There are a number of steps that need to be taken to have the surviving spouse take over administration of the trust and manage assets," he said.
Another area that can be complex and problematic is when a spouse who owned a small business with a partner passes away.
Brumfield continued by saying, "When the first spouse passes, all of a sudden the survivor owns the stock, and it kicks in a whole different scenario of how that business is managed and how the surviving spouse is bought out. And obviously, the surviving spouse is very interested in having at least the monetary value of that business interest paid to him or her just for their living expenses."
He further added to this point by stating that it's vital to rope business partners into an estate plan regarding how interest is bought out.
Source: http://RecommendedExperts.biz
Contact Info:
Name: Robert H Brumfield
Email: Send Email
Organization: Law Offices of Robert H. Brumfield, P.C.
Address: 1810 Westwind Drive, Suite 100, Bakersfield, CA 93301
Phone: (661) 416-3735
Website: https://www.brumfieldlawgroup.com
Source: MM-REB
Release ID: 88987504
Go Top