Leading Estate Planning Attorney Sam Price Reveals Top Reasons Why Most Die Without Making A Will – Redlands, CA
Top Estate Planning Lawyer R. Sam Price, founder of Price Law Firm, APC, in Redlands, CA lists top reasons why most put off making a Will. For more information please visit https://pricelawfirm.com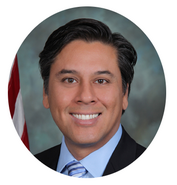 Redlands, CA, United States – June 30, 2021 /MM-REB/ —
Thinking about their own death, rather than planning their estate for the inevitable outcome, is one of three reasons why most put off making a Will, estate planning attorney, R. Sam Price, and founder of Price Law Firm, APC, in Redlands, California revealed.
For more information please visit https://pricelawfirm.com
Mr Price said the consequences of not leaving a Will would only add confusion and frustration to a person's grieving relatives who would be left to pick up the pieces.
He said: "Assets and property that are not protected in an estate plan after someone passes away are sent to probate. This means it's up to a court using state law, instead of your wishes, that decides what happens to those possessions."
Probate will also burden loved ones and children with more paperwork, higher legal fees, and drawn-out court cases.
A study from Rocket Lawyer, cited by Mr Price, found more than half of Americans between the ages of 55-64 don't have a will. Furthermore, it revealed 57% had intentions to make a will but hadn't gotten around to it, 22% thought that setting one up wasn't urgent, and 17% didn't feel that they needed one.
"Most people tend to avoid it because it involves them thinking about their own death," commented Mr Price. "However, what people tend not to realize is that having their affairs in order will greatly help their loved ones once they've passed away."
Mr Price urged people to actively consider making a Will as it would also help address decision-making for a guardian or power of attorney if a person becomes seriously disabled or incapacitated.
An estate plan would include life documents like a health care directive and a durable power of attorney, both of which are vital in the case of an unexpected injury or illness. "Without these documents, your loved ones will not be able to make financial and healthcare decisions for you," he said.
A solid plan also ensures you have an advocate of your choice working on your behalf to carry out your wishes. He added: "Not having your wishes in writing can often lead to further confusion and wrong decisions being made by loved ones."
Mr Price also addressed the misassumption that many people believe they don't need a will if they don't have an estate. "If you have a house and children – no matter your marital status – you need a Will. Every family is different and has its own set of particular circumstances that should be addressed in an estate plan," he concluded.
Source: http://RecommendedExperts.biz
Contact Info:
Name: Sam Price
Email: Send Email
Organization: Price Law Firm, APC
Address: 300 E State Street, #620 Redlands, CA 92373
Phone: 909-328-7000
Website: https://pricelawfirm.com
Source: MM-REB
Release ID: 89031053
Go Top