Maine Coon Lover Introduces New Website To Educate People About The Species
The brand new site offers helpful advice for people who are interested in learning about the Maine Coon species, and provides details about care, size, temperament, and more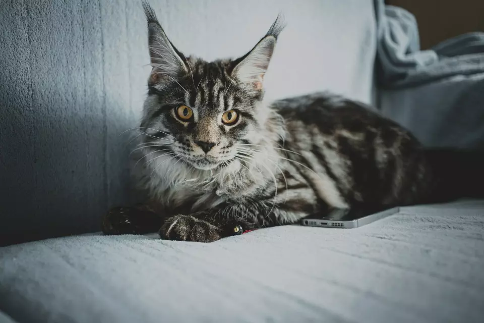 United States – August 27, 2021 /MarketersMedia/ —
Maine Coon Lover is proud to announce the launch of their brand new website that is dedicated to all things about the species. The new site, which launched earlier this month, has one key goal in mind and that is to educate the public all about Maine Coon cats.
The user-friendly website features practical advice and in-depth information about the species including size, weight, personality traits, average life span, and more. It also offers answers to important FAQs like cost and how to choose a breeder that prospective owners should know before purchasing a Maine Coon.
The largest of all domestic cat breeds, the Maine Coon cat is a breed that has regained its popularity recently. It is a native New Englander that hails from Maine and is often known for its distinctive long hair, which can be in shades of silver or blue.
As a spokesperson for Maine Coon Lover noted, "we understand that while the Maine Coon kittens and cats have become popular again, not many people truly understand everything they should know about this beautiful, gentle giant."
This inspired the founders to launch the Maine Coon Lover website (mainecoonlover.club) to help educate people on what they need to know about the Maine Coon cats as well as to spread the love.
"They are affectionate without being needy, adaptable with their hunting instincts, just in case you need a good mouser. If you can handle a whole lot of cat, the Maine Coon is the perfect addition for your family," the spokesperson said.
At Maine Coon Lover, readers can also discover fun facts about the cat species and how they are different from other large cats like the Siberian or Ragdoll.
For more information on how to keep your Maine Coon healthy and well-cared for, please visit http://mainecoonlover.club/.
About Maine Coon Lover
Maine Coon Lover is quickly becoming the one-stop platform for all resources and information about the gentle giant. The website regularly posts and updates its guides to provide accurate information for Maine Coon cat owners. Visit the website to find out where you can get them and what makes them one of the cutest cat breeds around.
Contact Info:
Name: PRWhirlWind
Email: Send Email
Organization: PRWhirlWind
Website: http://mainecoonlover.club/
Source URL: https://marketersmedia.com/maine-coon-lover-introduces-new-website-to-educate-people-about-the-species/89043434
Source: MarketersMedia
Release ID: 89043434
Go Top