Marty Norman to host community event to raise awareness of addiction recovery
Marty Norman is bringing the community of Terre Haute, Indiana together to raise awareness of addiction recovery.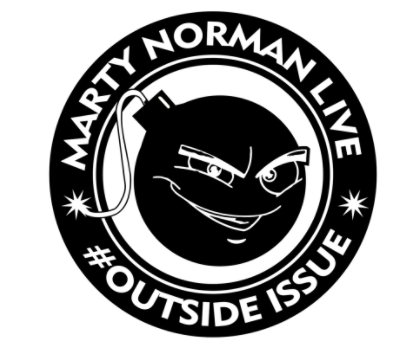 September 14, 2021 / / —
Marty Norman is preparing to host a community event in Terre Haute, Indiana to raise awareness of addiction recovery. The second Blackout Addiction 5K Glow Run is due to take place on Friday 24th September. Marty Norman is gearing up to host and MC the event, which is set to be even bigger than last year's phenomenal fun run.
The first annual Glow Run attracted crowds of more than 600 people and was a celebration of togetherness. Featuring motivational speakers, many of whom have struggled with addiction in the past, music, live performances and hours of dancing, the family-friendly event is designed to bring the community together to support the Wabash Valley Recovery Alliance and Recovery Center.
Terre Haute is a place that is very close to Marty Norman's heart. Marty got sober here in July 2014 and he also opened Truman House Recovery Home A huge fan of the Glow Run event, Marty is looking forward to hosting the challenge, getting everyone involved in the activities and spreading the message that it is ok to be in recovery and to be fighting addiction.
The Blackout Addiction 5K Glow Run is a family event, which involves getting covered in paint and wearing glow in the dark accessories while walking, jogging or running around a five-kilometer course. From kids to seniors, everyone can enjoy the Glow Run. On the day, there will also be live music provided by DJs and bands and motivational talks. Ticket prices include a t-shirt and a glow necklace.
The proceeds of the Glow Run will go to the Wabash Valley Recovery Alliance, a nonprofit, which provides free addiction recovery support and advice.
As anticipation builds and the second Glow Run draws near, Marty Norman is encouraging the local community in Terre Haute to come together to support the cause, have fun, spend quality time with friends, family and neighbors and raise awareness of addiction recovery. More information is available at https://martynormanlive.com/.
About Marty Norman
Marty Norman battled addiction for 20 years and he is now using his experiences and struggles to help others. He wants to be seen as a voice of hope and optimism and provide opportunities for people who are dealing with addiction to come forward, reach out, ask for help or open up. Marty is passionate about helping people to find the support and assistance they need and he wants to motivate and inspire those who feel helpless or hopeless. The Glow Run means a lot to Marty and he is looking forward to MCing and hosting the run and encouraging everyone to support the Wabash Valley Recovery Alliance and all the individuals and families it helps.
Anyone who wishes to find out more about Marty Norman or the Blackout Addiction 5K Glow Run is encouraged to make use of the following contact details:
Contact Info:
Name: Marty Norman
Email: Send Email
Organization: Marty Norman
Address: 5507 Dea Dea Dr Louisville, KY 40291
Phone: 855-491-5557
Website: https://martynormanlive.com/
Source:
Release ID: 89045466
Go Top