Master Phung Phuong – Journey of youth from a student to member of the International Feng Shui Association – IFSA
More than 10 years ago, when "righteous" feng shui was still a strange concept to Vietnamese people, Mr. Phung Hoai Phuong (Master Phung Phuong) began to study with a clear vision to bring this knowledge to Vietnam.
Vietnam – September 30, 2022 —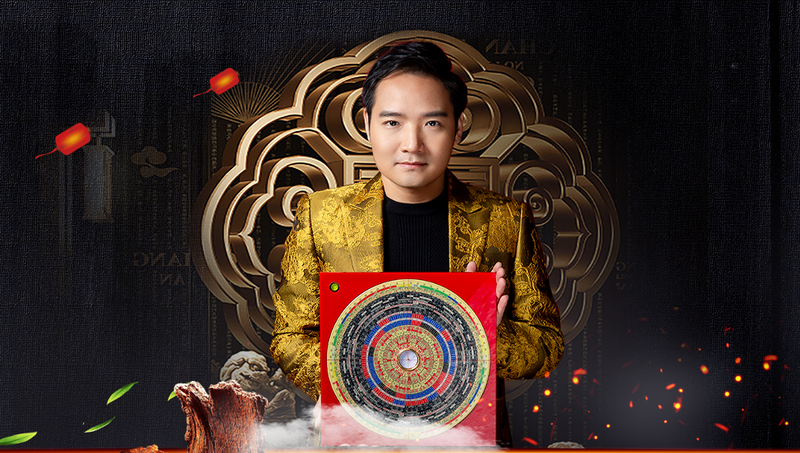 Although he is not a real chip off the old block, he is very interested in reading books about feng shui, horoscopes, and physiognomy. When facing the crossroads of life, instead of following a family-traditioned military career, he decided to go to Singapore alone to study High-class architectural design of gardens and exteriors at the National University of Singapore, and also studied Master of Computer Science – Informatics Academy. It was there that he found his passion for life, which is feng shui.
The meeting between Phung Hoai Phuong and Vice President of the International Feng Shui Association was a life-changing occasion to Mr. Phung because it brought him into the field of feng shui. "It's like the Law of Attraction. I was so passionate about feng shui that it only took 7 days for me to read and understand the first feng shui book in English.
After that meeting, Master Feng Shui Tan Khoon Yong – Vice President of the World Feng Shui Association accepted me as his student."
Then fate followed, Phung Phuong worshiped Master of Feng Shui Yap Boh Chu, and Doctor of Theology Stephen Skinner.
From then on, the name Phung Phuong is associated with a new title: Master Phung Phuong – a member of IFSA – the International Feng Shui Association.
Typical works of Master Phung Phuong
Master Phung Phuong returned to Vietnam due to the spread of Covid-19. He was dedicated to becoming a famous feng shui master, helping thousands of homeowners apply feng shui into their lives successfully. Master Phung Phuong made his marks with the works of Communal Houses, Temples and Pagodas. He applied the feng shui standards to the contruction of Mau Thoai Temple (Long Bien district, Hanoi), Ba Chua Then Temple (Bac Giang Province), Dong Hoi Pagoda (Hanoi), Church of the Nguyen family (Bac Ninh Province)…
Besides, Master Phung Phuong is a trusted name to businessmen in the neibourhood. A few examples of famous projects in Vietnam under his consultants include Remax – technology supermarket chain; JT Angle Hospital – Vietnam's largest aesthetic system…
Application of righteous feng shui to become a million-dollar entrepreneur
Not only is a famous feng shui master, Master Phung Phuong is also a successful businessman. On the business path, Master Phung Phuong always takes the spirits of feng shui as a lighthouse guiding his way.
What makes him more proud of is that a lot of businessmen who had houses that he consulted on feng shui have become close friends. They supported him in both business and social work later on.
In recent years, Master Phung Phuong has opened dozens of training sessions to share feng shui knowledge to thousands of entrepreneurs and business owners, helping businesses overcome rough time and business challenges.
In 2018, Master Phung Phuong founded Phung Gia Feng Shui Joint Stock Company with more than 70 associates. Many of them are currently the leading feng shui masters in Vietnam with the following services: Overall feng shui consultation for homes, metropolis and urban areas, luxury resorts; Zone planning, consulting and building spiritual works: communal houses, temples, pagodas, shrines, relic areas…; Basic and advanced feng shui courses, physiognomy…
In addition, Master Phung Phuong also owns 4 businesses in other fields which made him a dollar millionaire at the age of 25. In specific,
After only 2 years, Phung Gia Feng Shui Joint Stock Company became the leading feng shui company in Vietnam with more than 200 employees.
Realizing that there are tight bonds between architecture, feng shui and spirituality, in 2022, Master Phung Phuong founded Phung Design Architecture Joint Stock Company. He is also a shareholder of Nhat Thai Duong spiritual company, all together creating the "Phung" Group ecosystem.
"Phung" Group sets a vision to become a dominant feng shui – spirituality – architecture enterprise in Southeast Asia and also reach out to the world.
Feng Shui helps people understand themselves
Before the claim that "feng shui may make people become passive", Master Phung Phuong shared his opinion: "The righteous feng shui is Feng Shui based on science, directing people to understand themselves and to comply with heaven's mandate. Having good feng shui is like going on a long journey on the back of a good steed." True feng shui helps people understand what they want and helps us to choose which is the best. Master Phung Phuong think that "The deepest root of feng shui is the Heart, the highest morality of feng shui is the accumulation of Virtue and Good Deeds".
Contact Info:
Name: Phung Hoai Phuong
Email: Send Email
Organization: PHUNG GIA FENG SHUI JOINT STOCK COMPANY
Website: https://phongthuyphunggia.com/
Release ID: 89082428
If you detect any issues, problems, or errors in this press release content, kindly contact error@releasecontact.com to notify us. We will respond and rectify the situation in the next 8 hours.
Go Top