Mexico Glycerine Industry is Expected to Reach 106.4 USD Million By 2023 With 5.1% CAGR
MarketResearchFuture.com add new report of "Mexico Glycerine Market Research Report- Forecast to 2023" it contains Company information, geographical data and Market Analysis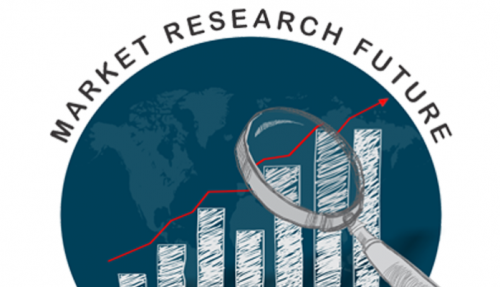 Pune, India – July 31, 2017 /MarketersMedia/ —
Mexico Glycerine Market Information-by Source (Natural & Synthetic), by Grade (Crude & Refined),by Application (Cosmetics and Personal Care, Food, Tobacco, Polyurethane, Pharmaceutical, Alkyd Resins and Others) and by Region (North Mexico, South Mexico, East Mexico, West Mexico) – Forecast to 2023
The market for Mexico Glycerine Market has been increasing tremendously, specifically in East Mexico, owing to rise in the populations in this region resulting to increasing in demand for cosmetics & Personal Care industry. Additionally, food industry growth typically follows the growth of these key end markets. The demand from cosmetics & personal care industry for glycerine is increasing day by day in Mexico due to the constant innovation of the product in these industry. West Mexico is the second largest consumer of glycerine especially in terms of food & beverages and cosmetic products. However, the production of glycerine in Mexico is very low. To fulfil the consumption demand, Mexico imports glycerine in bulk quantity. In-addition, According to, market research, there is a tremendous opportunity for new comers or glycerine manufacturers to collaborate and expand the business to fulfil the gap between supply and demand in this sector.
Get a sample report at https://www.marketresearchfuture.com/sample_request/3691 .
The market of Mexico glycerine market is segmented into natural and synthetic glycerine based on the source. Natural glycerien accounted for the largest market share of 90% in 2016, and is projected to grow at the highest CAGR during the forecast period. Synthetic glycerine accounted the market share of 10% in 2016. The demand for natural glycerine has been increasing in past decade due to increasing application in food industry and recent advancement in the cosmetics & personal Care products. If the development in the products of food and personal care continues, the growth rate migh increase the forecasted period.
Key Players
• Cargil Inc.
• Kao Chemicals
• Quimic SA de CV
• Quimica Delta
• Pemex
• Oxiteno Mexico SA de CV
Key Findings
• Mexico glycerine market is projected to reach 106.4 USD million by 2023 with 5.1% CAGR during the forecast period of 2017-2023.
• East Mexico accounted for largest share due to relatively high consumption and industries in the region. However, West Mexico accounted for second largest share in the region.
• East Mexico market is estimated to exhibit highest CAGR of 5.39% owing to increasing population and consumption demand.
Geographic Analysis
The report covers brief analysis of geographical region includes
Mexico
• North Mexico
• South Mexico
• East Mexico
• West Mexico
Intended Audience
• Manufacturers and distributors of glycerine
• Suppliers and traders of glycerine.
• Government, associations and industrial bodies.
• Investors and Trade experts.
• Consulting in chemical experts.
Complete Report Available at https://www.marketresearchfuture.com/reports/mexico-glycerine-market-3691 .
Table of Contents
1 Report Prologue 8
2 Market Introduction 9
2.1 Definition 9
2.1.1 Scope of the Study 9
2.1.2 Research Objectives 9
2.1.3 Assumptions 10
2.1.4 Limitations 10
2.2 Markets Structure 10
3 Research Methodology 11
3.1 Research Process 11
3.2 Primary Research 12
3.3 Secondary Research 12
3.4 Market Size Estimation 13
3.5 Forecast Model 14
Get a discount at https://www.marketresearchfuture.com/check-discount/3691 .
4 Market Dynamics 15
4.1 Introduction 15
4.2 Growth Drivers 16
4.2.1 Increasing industrial application accelerate demand 16
4.2.2 Increasing population accelerate demand 16
4.3 Restraints 16
4.3.1 Production and Consumption Gap 16
4.3.2 Price fluctuation of biodiesel 16
4.4 Trends 16
4.4.1 Capacity expansion by major players 16
4.4.2 New Entrants focusing on refining of glycerine 17
4.5 Oppurtunitities 17
4.5.1 Emerging applications of glycerine in medical and defence, resins, energy and oilfield creating new opportunities for the manufacturers 17
4.6 Supply Chain Analysis 17
4.6.1 Raw Material Suppliers 18
4.6.2 Mexico Glycerine Producers 18
4.6.3 Mexico Glycerine Market Traders 18
4.6.4 Mexico Glycerine Market End Users 18
4.7 Porter's 5 Force Analysis 19
4.7.1 Threat of New Entrants 19
4.7.2 Threat of Rivalry 20
4.7.3 Threat of Substitute 20
4.7.4 Bargaining Power of Supplier 20
5 Mexico Glycerine Market, By Source 21
5.1 Introduction 21
6 Mexico Glycerine Market, By Grade 25
6.1 Introduction 25
7 Mexico Glycerine Market, By Application 29
7.1 Introduction 29
8 Mexico Glycerine Market, By Region 36
8.1 Introduction 36
9 Competitive Landscape 38
9.1 Introduction: Key Players 38
9.1.1 Mexico Glycerine Production Market 38
9.2 Market Share Analysis 38
9.2.1 Mexico Glycerine Traders 39
10 Conclusion 43
11 Company Profiles 45
11.1 Cargill Incorporated 45
11.1.1 Company Overview 45
11.1.2 Product/Business Segment Overview 45
11.1.3 Financial Overview 46
11.1.4 Key Development 46
11.2 Kao corporation 47
11.2.1 Company Overview 47
11.2.2 Product/Business Segment Overview 47
11.2.3 Financial Updates 48
11.3 QUIMIC SA de CV 49
11.3.1 Company Overview 49
11.3.2 Product/Business Segment Overview 49
11.3.3 Financial Updates 49
11.4 Quimica Delta 50
11.4.1 Company Overview 50
11.4.2 Product/Business Segment Overview 50
11.4.3 Financial Updates 50
11.5 Oxiteno Mexico, S.A de C.V 51
11.5.1 Company Overview 51
11.5.2 Product/Business Segment Overview 51
11.5.3 Financial Updates 51
11.6 PEMEX 52
11.6.1 Company Overview 52
11.6.2 Product/Business Segment Overview 52
11.6.3 Financial Updates 52
 
Contact Info:
Name: Akash Anand
Email: Akash.Anand@Marketresearchfuture.Com
Organization: Market Research Future
Address: Market Research Future Magarpatta Road, Hadapsar, Pune – 411028 Maharashtra, India
Phone: +1 646 845 9312
Source URL: http://marketersmedia.com/mexico-glycerine-industry-is-expected-to-reach-106-4-usd-million-by-2023-with-5-1-cagr/223665
For more information, please visit https://www.marketresearchfuture.com/reports/mexico-glycerine-market-3691
Source: MarketersMedia
Release ID: 223665
Go Top