MIHEU d.o.o. Announces Launch of New Products: Shredders and Guide Rollers
Reputable heat treatment solution company, MIHEUPrecision.com/en/, is now offering two new services to clients, including shredders and guide rollers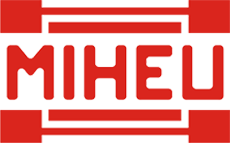 Dravogradu, Slovenia – March 31, 2018 /MarketersMedia/ —
Around the globe, industries are making significant advancements regarding the heating and cooling process of metal, thanks to the wide array of benefits heat treatment offers steel when it comes to certain physical and mechanical characteristics.
For years, MIHEU d.o.o. has provided reputable heat treatment services for steel and the company is now proud to announce the addition of two additional products to their line-up: shredders and guide rollers.
"Our team is constantly searching for solutions to better serve our customers," stated company representative Matja Miheu. "For more than 40 years we have provided heat treatment for steel, and with our additional services, have the ability to provide even more value to our customers."
The shredder blades offered by MIHEU d.o.o. can be used for the recycling of various materials. Combined with the high-precision of CNC machining, customers can feel confident this process is efficient and effective for their industrial needs. Additional information about the newly offered shredders can be found at https://www.miheuprecision.com/en/products/shredders.
Guide rollers are created from tool steel, W. Nr. 1.2343, and intended to be used in extremely hot conditions. The maximum dimensions of these new guide rollers are 300 mm (outside diameter) and 220 mm in length. Additional information about the newly produced guide rollers is available at https://www.miheuprecision.com/en/products/guide-rollers.
"Our processes are only getting better with time, as we implement new methods and technology for our steel treatment processes," continued Miheu. "In addition to our newly launched products, we still offer other steel services, as well, including vacuum hardening, classic tempering, cementation, plasma nitriding, gas nitriding and laboratory work."
Additional information about the new products offered by MIHEU d.o.o., as well as the other services offered, can be found by visiting the company's website at miheuprecision.com.
ABOUT MIHEU D.O.O.
Miheu is a family owned company with more than four decades of experience in the thermal treatment of metals industry. The goal of this company is to continue meeting the individual needs of customers while implementing new technology to provide improvements along the way. Some of the advantages offered by working with Miheu is the ability to have all steel-related services handled in a single location, along with short reaction time and a flexible staff that can meet the customization options of any customer served. The company has a strong commitment to customers and works to ensure 100 percent satisfaction is delivered at every turn.
Contact Info:
Name: Matjaz Miheu
Email: matjaz@miheu.si
Organization: MIHEU d.o.o.
Address: Šentjanž pri Dravogradu 176, 2373 Šentjanž pri Dravogradu
Phone: +386 (0)2 883 10 11
Source URL: https://marketersmedia.com/miheu-d-o-o-announces-launch-of-new-products-shredders-and-guide-rollers/323337
For more information, please visit https://www.miheuprecision.com/en/
Source: MarketersMedia
Release ID: 323337
Go Top