New Kickstarter Campaign for EasyDrain Ground Beef Drainer
The innovative product is set to solve one of the most common issues facing home cooks.
Virginia – May 26, 2023 —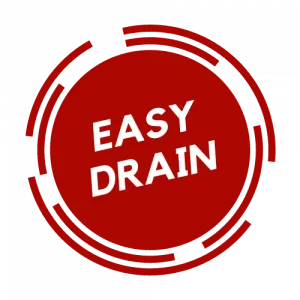 A Charlottesville startup has revealed the launch of a new crowdfunding project for its EasyDrain drainer, a new kitchen gadget that could transform the way people cook and prepare ground beef dishes forever.
A better solution to a dilemma facing home cooks from coast to coast
The United States is a country of ground beef lovers. In fact, it is estimated that 45% of all beef produce consumed in America is a form of ground beef, making it the most popular by far. Millions of people use the versatile ingredient daily for meatballs, hamburgers, tacos, and other delicious dishes. However, cooks have faced one common problem for generations: what to do with the grease?
That is until now. Thanks to the uniquely efficient EasyDrain ground beef drainer, the days of using paper towels to soak up the grease or attempting to spoon it out can become a thing of the past.
It is a specifically designed product that works similarly to a colander but only has holes at the bottom of the unit in a dedicated draining area. When combined with a comfortable handle, users can transfer their beef to the drainer and let the grease fall through into a container with ease.
The EasyDrain ground beef drainer is the brainchild of Virginia resident and engineer-turned-home-dad Jason Keeley, who explains: "For my entire life, I've not had a good way to drain and dispose of the grease created when cooking meat. I've always either washed it down the sink drain or collected it in an empty can.
"This new drainer includes a protrusion at the bottom which is sized to fit into common can sizes. So, you just place the drainer on top of an empty soup or vegetable can, dump your skillet meat into the drainer, and let it drain.
"Remove all of the fat, none of the meat – and have the grease neatly collected in a container that's easy to dispose of."
A simple solution for healthy foods and happier kitchens
Following extensive prototyping, EasyDrain is now a product that the inventor feels is the perfect size, design, and material for everyday cooking. The durable beef drainer is large enough for the modern family and promises to make a significant difference to the way people cook their ground beef.
As a convenient solution for draining grease, the EasyDrain will ultimately help users prepare healthier, tastier meals while simultaneously avoiding sink blockages and messy spillages. This can help reduce calories, stress, and plumbing repairs with very powerful results. And once the grease has drained, the containing can be disposed of in the appropriate manner.
The Kickstarter campaign is already live and has gained multiple backers. The future of draining meat could soon be here.
More information can be found by visiting https://www.geteasydrain.com. Alternatively, EasyDrain's press contact Jason Keeley can be reached at 14344656844 or jason@geteasydrain.com.
Contact Info:
Name: Jason Keeley
Email: Send Email
Organization: EasyDrain
Phone: 14344656844
Website: https://www.geteasydrain.com
Release ID: 89098613
If you detect any issues, problems, or errors in this press release content, kindly contact error@releasecontact.com to notify us. We will respond and rectify the situation in the next 8 hours.
Go Top