New Vogel's Heavy-duty Full-Motion TV Wall Mount WALL 3450 Available in Canada
Wall Mounting Service, based in North York, Ontario, now offers the Vogel's WALL 3450 wall mount. The full-motion TV wall mount is ideal for mounting large TVs in the home.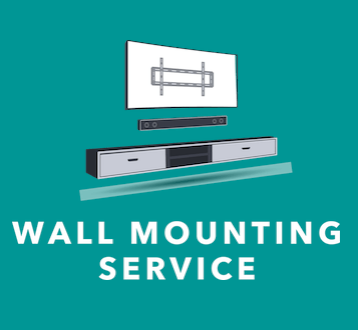 October 14, 2021 —
Homeowners in Toronto can now have their TV mounted with the Vogel's WALL 3450 full-motion TV mount. Offered by Wall Mounting Service, the company can provide and install the wall mount system and TVs.
The WALL 3450 TV wall mount from Vogel's is a full-motion wall mount that is designed for large and heavy TVs. Thanks to its double support arms, it is capable of supporting TVs weighing up to 55kg and measuring between 55″ to 100″ (140-254cm). The range of motion allows it to tilt up to 15 degrees and turn up to 120 degrees so that the TV can be positioned perfectly in any room.
There is plenty of space to hide cables, with a minimum distance to the wall of 108mm and a maximum distance of 610mm. Four different pivot points provide a full range of motion and a choice of hole patterns offer flexible installation. It's the ideal solution for wall mounting heavier and larger TVs, now available from Wall Mounting Service.
Wall Mounting Service is a top provider of TV wall mounting services in and around Toronto. Their services include wall mounting, wire concealment, and TV mounts for smart homes. Their expert technicians can install projectors and home theatres, WiFi and networks, smartboards, and commercial TV and screen mounts. Wall Mounting Service delivers skills and knowledge developed through more than ten years of experience. The company focuses on quality and affordability, delivering a personalized service to all customers.
The technicians at Wall Mounting Service are capable of taking on any project to provide a fast, high-quality finish on wall mounts and more. Their customized TV installation solutions are available throughout the Greater Toronto Area, with all work carried out in a safe and efficient manner. In addition to installing TVs in homes and businesses, they can meet a range of other audio-visual needs, including optimal sound calibration and consultation and wiring. Their training and troubleshooting services ensure that they are always on hand to solve a problem or demonstrate how to get the most from your home or business setup.
Wall Mounting Service can now install the Vogel's WALL 3450 Full-Motion TV Wall Mount in homes and businesses in and around Toronto. Their team of qualified and experienced technicians will take care of all aspects of mounting a TV, from installing the mount itself to the electricals. To find out more about their services, get in touch with them via their website to get a quote or discuss any project requirements.
Visit the Wall Mounting Service website at https://wallmountingservice.com/ to find out more. For press enquiries, please contact Sergey by calling 416-700-7172, emailing wallmounting.service@gmail.com, or writing to 4979 Bathurst St Apt. 410, North York, ON M2R 1Y4.
Contact Info:
Name: Sergey
Email: Send Email
Organization: Wall Mounting Service
Address: 4979 Bathurst St Apt. 410, North York, ON M2R 1Y4
Phone: 416-700-7172
Website: https://wallmountingservice.com/
Source:
Release ID: 89049187
Go Top