Pittsburgh Bankruptcy Attorney Bryan Keenan Discusses Chapter 13 Options To Save Thousands From Foreclosure After COVID-19 Financial Support Withdrawal
Top bankruptcy lawyer founder of Bryan P. Keenan & Associates, PC in Pittsburgh, PA reveals way to save your home from foreclosure now that COVID-19 assistance has ended. For more information please visit https://bryankeenanattorney.com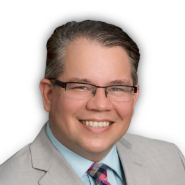 Pittsburgh, PA, United States – September 30, 2021 /MM-REB/ —
Foreclosure and eviction are everyday concerns for many Pennsylvanians as they deal with the disruptions caused by COVID-19. For the most part, Pennsylvania state and local eviction and foreclosure moratoriums have ended, although there are some exceptions in some counties and for tenants in certain rental assistance programs.
For more information please visit https://bryankeenanattorney.com
If you have a government-backed mortgage, such as an FHA, VA, USDA loan, or a loan backed by Fannie Mae, Freddie Mac, you may have received forbearance from three months up to a year. The specific payback options include adding the forbearance amount to the end of the loan (deferral), paying back the full amount in a lump sum, or a payment plan.
If your mortgage loan is not government-backed, there is no forbearance requirement. However, some such lenders offered forbearances. These lenders are not required to allow you to tack the forbearance amount to the end of the loan. Therefore, even if the lender offers a forbearance, you may not be able to fulfill the repayment terms.
When facing financial challenges caused by COVID-19 your home should be the priority. But how can you manage to keep a roof over your head, when all of your creditos are knocking on your door to get paid?
Bankruptcy attorney Bryan Keenan of Pittsburgh's Bryan P. Keenan & Associates in Pittsburgh, PA disclosed in a recent interview several options open to people under Chapter 13 to save their home from foreclosure.
He said that to apply under Chapter 13, a person would have to demonstrate several conditions, including the ability to make ongoing mortgage payments and catch up on mortgage arrears between three and five year period. If you are faced with a multitude of problems, deferring your payments to the end of the loan may not be your best option.
Under Chapter 13, if the value of your home is less than what you owe on the first mortgage, you can strip a second or third mortgage as a loan on your home and discharge this debt. This includes Home Equity Loans and Home Equity Lines of Credit.
He added: "They won't lose property under Chapter 13, as long as they can afford your payment plan. The whole process is designed to save your home while coming up with a compressive plan to address any additional debt you may have within a three to five year period."
When a Bankruptcy is filed a federal injunction goes into effect referred to as the automatic stay, which prevents all legal and collection activities. This includes foreclosures. If your plan provides for ongoing payments to the mortgage holder and cures the arrears within a three to five year period, then the mortgage holder cannot foreclose on your home. At the end of the case your mortgage will be current.
Mr Keenan said: "A Chapter 13 can also help them significantly in shedding junior mortgages or a home equity line of credit. However, it would be advisable to seek professional guidance to ensure that you make the right choices before committing to a final decision.
"Even if a second mortgage is partially secured by their home's equity, they won't be able to strip away that second mortgage."
He added the complexities of stripping off mortgages falls solely on the person and can be contested in court by a creditor. "The burden of proof will be on their shoulders," he asserted.
"So, before moving forward with a Chapter 13 repayment plan, the onus is still on them to prove they have sufficient income to cover other priority debts in full."
Contact Info:
Name: Bryan Keenan
Email: Send Email
Organization: Bryan P. Keenan & Associates
Address: 993 Greentree Rd #101, Pittsburgh, PA 15220,
Phone: 412-922-5116
Website: https://bryankeenanattorney.com
Source: MM-REB
Release ID: 89047364
Go Top