Rising Star Leon Hesby Releases Debut Single "1 2 3" and Unveil Anticipated EP "Love, Cry, Repeat Vol. 1"
While ups and downs are inevitable in any connection, the crucial question remains: can you overcome the lows and rebuild after a conflict?
Los Angeles, CA, California, United States – May 27, 2023 —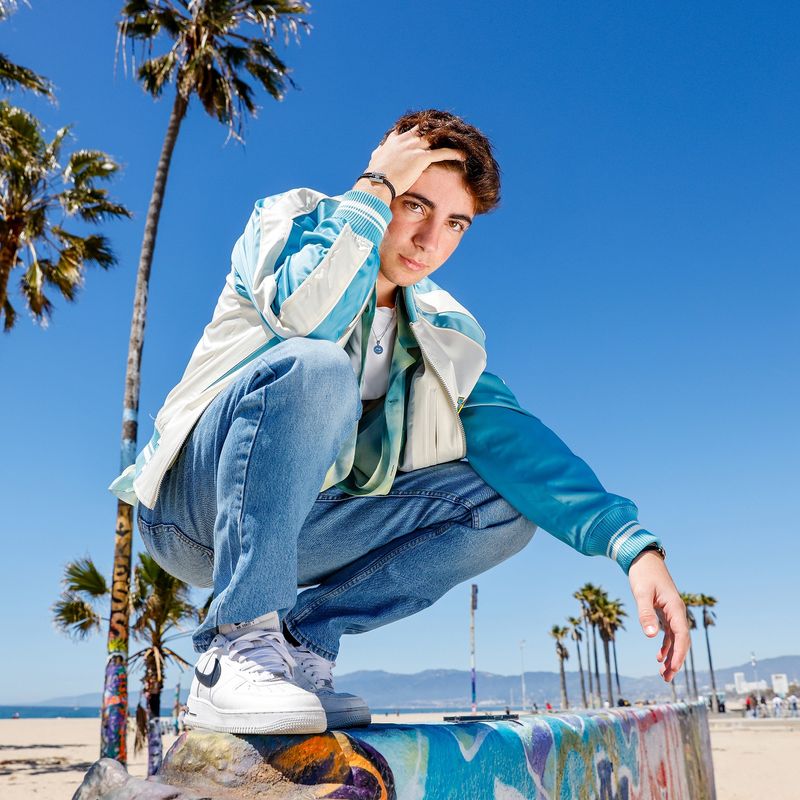 Leon Hesby, the talented 17-year-old artist, announces the release of his highly anticipated debut single, "1 2 3." This captivating track, now available on all major streaming platforms, invites listeners on a melodic journey that delves into the complexities of relationships and the possibility of rebuilding after hardships. Alongside the single release, fans can eagerly anticipate Leon's debut EP, "Love, Cry, Repeat Vol. 1," slated to make its grand entrance in the fourth quarter of 2023.
"1 2 3" is a pop-infused song with an urban twist in the verses, showcasing Leon's versatility and ability to blend genres seamlessly. The melodic rap performance adds depth and intensity, creating a captivating musical experience for listeners. Inspired by personal relationships and the complexities they entail, the song explores the question of whether it is possible to rebuild and find hope after going through difficult times.
The genesis of "1 2 3" took place in early September 2022 when Leon stumbled upon the famous chord progression of "I Will Survive." Instantly struck by the melody and rhythm, he penned lyrics that spoke to him on a deeply personal level. Collaborating with professional producers in the studio, the song underwent a transformative journey, resulting in the remarkable track it is today.
Leon's intention with "1 2 3" is to draw from his own experiences and express relationships' universal struggles and triumphs. Through his heartfelt lyrics and passionate delivery, he aims to provide solace and inspiration to those who may find themselves navigating the challenging stages of love and connection.
As anticipation mounts for the release of "1 2 3," Leon Hesby's debut EP, "Love, Cry, Repeat Vol. 1," promises to be a compelling collection of songs that delve into the multifaceted nature of human emotions. Scheduled for release in the fourth quarter of 2023, this EP will showcase Leon's songwriter prowess and ability to evoke powerful emotions through his music.
Through his captivating music and relatable themes, Leon Hesby is set to establish himself as a rising star in the music industry, leaving an enduring impact on listeners worldwide.
Leon Hesby's debut single, "1 2 3," is now available on all major streaming platforms, including Spotify, allowing fans to immerse themselves in his remarkable musical journey. The accompanying music video, available on YouTube, visually represents the song's depth and complexity. Stay updated on Leon's latest news and releases by following him on Instagram and TikTok.
About Leon Hesby:
Leon Hesby is a 17-year-old artist born in Paris and raised in California. With a passion for art that spans various mediums, he has made a name for himself through his voice acting work, starring roles in movies, and his captivating musical talent. Leon's unique blend of French and American influences shines through in his work, resonating with audiences worldwide. With a promising future ahead, Leon is set to leave an indelible mark on the entertainment industry.
Contact Info:
Name: Team AMW
Email: Send Email
Organization: AMW
Address: Los Angeles
Website: https://www.amworldgroup.com
Video URL: https://youtu.be/NStH3L9PP6A
Release ID: 89098604
If you detect any issues, problems, or errors in this press release content, kindly contact error@releasecontact.com to notify us. We will respond and rectify the situation in the next 8 hours.
Go Top