SEKA Moving Stands Out From The Crowd In New York
SEKA Moving establishes itself as one of the leading moving companies within the state of New York. A blend of experience and service diversity makes them stand out from the crowd.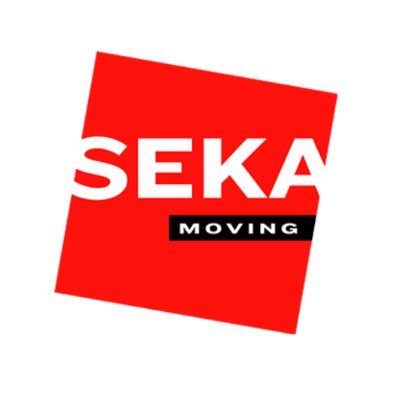 March 30, 2021 / / —
Finding a reliable moving company in New York is challenging for many residents. From short-haul to long-haul movers, there are numerous options to consider. SEKA Moving is a local moving company that aims to do things a little differently. Founded by Serik Baimoldayev back in 2017, the business quickly established itself within the state of NY. It's a company founded on the basis of delivering maximum effort and hard work regardless of the task at hand. This quickly led to SEKA been recommended by many customers around New York, seeing the business rise up the ranks as one of the best moving companies around.
A focus on care and attention
When SEKA Moving was first incorporated as a moving company, it quickly identified a few areas of the industry that needed to be changed. Primarily, there was a complete lack of care and attention for people's possessions. Customers were regularly left disgruntled as family heirlooms and other valuable items were damaged beyond repair during a move. Moving companies simply didn't seem to care about the state things were in when they arrived at a new location, as long as they got there.
The founder of SEKA took this and made it his mission to change the narrative. Moving companies were all being tarred with the same brush, getting a bad reputation for the negligence of others. As such, this moving company chose to write a different script and put care and attention before anything else. All possessions are carefully fixed and arranged inside a moving truck, with sturdy packaging boxes and protective materials used as well. Great care is taken to ensure everything arrives in the condition it was loaded in. This level of care is what's led many New York residents to turn to SEKA Moving in their time of need.
Diverse services across the state
Over the last few years, SEKA Moving has continued to expand its operations, offering a diversity of services across New York. This includes cross-country moves, moves especially for college students, office moves, and much more. The company hopes to cover every possible scenario in which a moving company can be of assistance.
Currently, it seems as though the people of New York are definitely on-board with SEKA. Numerous testimonials can be found praising the company, along with dozens of positive reviews. It all points to the suggestion that SEKA is one of the best moving companies in the state.
About SEKA Moving
SEKA Moving was established in 2017, offering a variety of moving services for residential and commercial customers. The company only hires qualified and experienced movers, ensuring customers get the best service possible. Packing services are also offered, along with specialist moving options for large items.
For more information, please visit the website here: https://sekamoving.com/.
Press contact details:
Serik Baimoldayev
800 3rd Ave #2800, New York, NY 10022
(212) 203-0280
info@sekamoving.com
Contact Info:
Name: Serik Baimoldayev
Email: Send Email
Organization: SEKA Moving
Address: 800 3rd Ave #2800, New York, NY 10022
Phone: (212) 203-0280
Website: https://sekamoving.com/
Source:
Release ID: 89003281
Go Top