Service-Based Businesses Turning To ACH Payment Processing To Maximize Profit
Small to medium-sized businesses are increasingly turning to ACH Payment Processing in preference to credit card payments in an attempt to maximize profits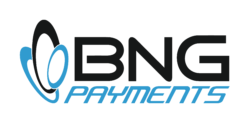 Fargo, United States – August 27, 2021 —
Small to medium-sized businesses are increasingly turning to ACH Payment Processing in preference to credit card payments in an attempt to maximize profits. For years most small business owners have focused predominantly on accepting credit cards, as most customers viewed that as a prerequisite for doing business.
However, as the online revolution has evolved, people have become more acclimated to using ACH payments. ACH stands for Automated Clearing House, a network that facilitates electronic payments from one bank to another. Unlike credit card payments, customers approve a payment from their bank account to the business' bank account for direct bank-to-bank transactions. It is often used for regular payments, such as mortgage and car loan payments, utility bill payments, and phone bill payments.
The most significant benefit to a small or medium-sized business is that the costs are drastically reduced. An ACH processing fee is at a lower interchange rate than credit card transactions, resulting in a lower monthly cost on the processing statement. ACH networks charge between one and three percent less than credit cards and debit cards. The lower costs per payment can add up to important savings, especially for businesses that have high ticket items or high sales volume.
"As a payment processor for virtually all types of payment types including ACH Payments, credit card, debit card, mobile, eCommerce and e-Check, we have noticed a significant increase in the number of ACH payments processing for small business," said Kyle, a spokesperson for BNG Payments. "Any astute business owner will look to minimize their costs, and identifying the best available payment methods to improve the bottom line is key to reaching business goals; ACH payments are rapidly becoming the payment method of choice."
BNG Payments is a credit card processing company based in Fargo, North Dakota. They offer customizable credit card processing and other professional payment solutions for small-to-medium-sized businesses. Their services include credit card processing, wireless credit card processing, e-commerce and MOTO processing, electronic check processing, gift cards, and loyalty card programs, and business services. Established in 2007, the company prides itself on offering the best processing rates possible but also on localized customer service. Their support team is 100% based in Fargo, North Dakota, and takes a proactive response to payment security and assisting merchants with PCI Compliance. For more information about the company and the services they provide, visit their website at bngpayments.net
Contact Info:
Name: Kyle
Email: Send Email
Organization: BNG Payments
Address: 3285 47th St S Fargo, ND
Phone: 701.526.3539
Website: https://www.bngpayments.net/
Release ID: 89043469
Go Top