Smoothie Haven Launches a Healthy, Balanced Meal Prep NYC Delivery Service
The service offers the best and most affordable organic meal prep and delivery in the New York City area, SmoothieHaven.info reports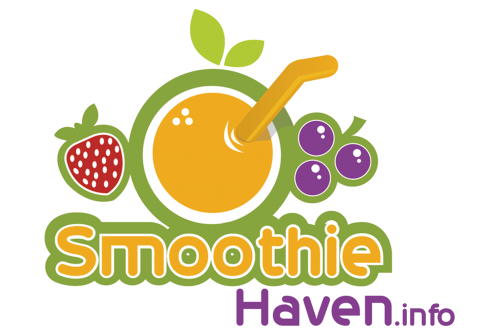 Arverne, NY – April 23, 2018 /MarketersMedia/ —
Individuals looking to improve their health, gain or lose weight, or change their eating habits to better protect the environment understand diet is the key to achieving these goals. However, while many individuals state they would like to make these changes, they struggle to do so for a variety of reasons. To help individuals in this situation, Smoothie Haven proudly announces the launch of a meal prep delivery service, one that is affordable and allows NYC residents to eat better, improve their health, and care for the environment simultaneously.
"Finding recipes to cook, planning out a grocery list and purchasing the necessary ingredients all take time. Sadly, many people find it difficult to fit these tasks into their already busy schedule. In addition, certain people, such as the elderly, often find there are other barriers they prevent them from cooking healthy meals, such as limited mobility. The meal prep and delivery service greatly benefits these individuals," Ruqayya Banks, spokesperson for Smoothie Haven, explains.
Residents of New York continue to look for ways to improve their health. This is seen in the rise in farmers markets in the area and monthly expenditures by residents on gym facilities. However, there are a number of temptations present in the city, such as fast-food restaurants, food carts, and more. It's easy to grab a quick meal, but this doesn't mean it is healthy. Smoothie Haven offers an alternative individuals are sure to appreciate.
"All meals come with protein customization along with a set number of calories. As a result, clients find they are able to eat well and achieve their personal goals with ease, including vegans. The Lifestyle Meal Plan provides breakfast, lunch, dinner, and snacks at a price clients love. We employ a team of chefs and nutritionists to ensure all meals feature the full servings of protein, carbohydrates, vitamins, minerals, and other nutrients. Furthermore, they don't contain refined sugars, MSGs, preservative, and other substances harmful to one's health. Clients simply get great food that meets their health needs," Banks continues.
Individuals may place an order online or over the phone. Furthermore, the option of having the meals delivered is offered or clients may stop by and pick up the food. Those who visit Smoothie Haven have the opportunity to sample the healthy menu options, including protein shakes and veggie smoothies. Many find they wish to stop by simply to see what is available when they are in the area, as there is always something delicious on hand.
"To learn more about the new service, visit us online or stop by today. We can't wait to meet you and help you achieve your goals," Banks declares.
About Smoothie Haven:
Smoothie Haven was founded in 2015 in Far Rockaway Beach, New York, where promoting a healthy lifestyle doesn't have to mean slow and boring because the company understands the importance and impact in the food that people eat. They are here to enrich the bond between communities, the environment, and individuals by introducing healthy alternatives.
Smoothie Haven strongly believes in introducing and promoting healthy food alternatives to communities. Though the company is small, it dreams big when it comes to educating persons on the importance of knowing exactly what goes into their bodies when they eat and having full transparency on the process from farm to the dinner table. This is a major focus in the campaign to get customers interested in sustainable economic organic produce, with the knowledge that a fraction of every dollar spent at Smoothie Haven locations goes to a small or mid-sized farmer who uses sustainable practices with the best results. Ultimately, the company seeks to unite communities and the environment.
A lot of health food places make the generic cover statement that 'all products are 100% organic when available or locally sourced', but realistically, while it's almost impossible to be 100% organic, they continue to charge the same prices across the board at all times. While Smoothie Haven will continue to strive to keep their products as organic as possible, they will not charge customers full price if produce is not 100% organic. SUSTAINABILITY – Healthy food choices means eco-friendly farming, a respect for which can be passed down from generation to generation. COMMUNITY – Eat together, live together, grow together. HEALTHY LIFESTYLE – Smoothie Haven fully advocates educating individuals about the foods they eat.
Contact Info:
Name: Ruqayya Banks
Email: Checkusout@smoothiehaven.info
Organization: Smoothie Haven
Address: 7416 Beach Channel Dr, Arverne NY 11692
Phone: 347-926-3292
Source URL: https://marketersmedia.com/smoothie-haven-launches-a-healthy-balanced-meal-prep-nyc-delivery-service/335528
For more information, please visit https://smoothiehaven.info
Source: MarketersMedia
Release ID: 335528
Go Top