Specialized Massage Technique Designed for Pain Free Living, Says Creator
Troy Payne, the mastermind behind a very effective specialized massage technique designed for pain-free living, is now offering to share his knowledge and teach others his method through the Massage College.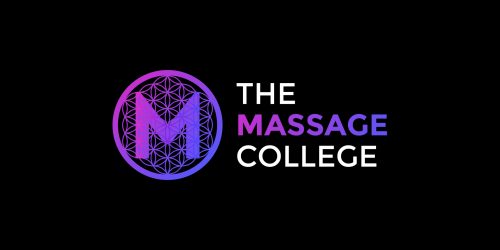 Mooloolaba, Queensland, Australia – May 31, 2020 —
Troy Payne, master of the incredible PAYNE Relief Method, has created the Massage College to teach people interested in becoming practitioners of his specialized massage technique. According to Payne, the method is designed for pain-free living.
Find further information by visiting https://paynerelief.com.au/treatment/.
"After dedicating the last 18 years of my life and helping thousands of clients, I have gained a huge following," says Payne. "I have decided it is now time to share this information with others so they too can make a difference in people's lives, with an easy-to-learn, step-by-step visual presentation of each specific move."
Payne has applied the techniques he has learned throughout his career, including his expertise as an accredited trainer of the successful healing method, "the Niblett Technique," to create the PAYNE Relief Method. "My system is a specialized sequence of manipulation of soft and deep tissue to correct misalignment of tendons, help realign and release muscles and ligaments for optimal placement and function, and to correct posture and structural problems," he explains.
Those interested in joining the massage college training sessions will discover the 25 movement system that can be learned in only 40 hours. The specialized massage technique has been shown to resolve issues such as:
Muscle spasms and sprains
Frozen shoulders and joints
Sciatic nerve and lumbar problems
Tennis elbow,
Shoulder and neck tension,
Ankle and knee ligament misalignment
Tendon misalignment
"This method will immediately help people get back to work, play with the kids, play sports and live pain-free at last," Payne concludes. "Adding this technique to your skill set will allow you to provide immediate, long term results and ensure the continued success and reputation of your clinic and practice while you maximize your earning potential."
Massage therapists have already noticed the significant difference the PAYNE Relief Method has provided to their clients. One therapist says, "This package is excellent value for money because I get instant results. As a massage therapist, I was able to identify what was wrong with a client but was often unable to treat it. Now my clients enjoy fantastic results, and they can feel the difference instantly."
Those interested in learning the PAYNE Relief Method, please visit the Massage College website.
###
Twitter: https://twitter.com/@PaynereliefTroy
Facebook: https://www.facebook.com/themassagecollege
LinkedIn: https://www.linkedin.com/in/troy-payne>
Instagram: https://www.instagram.com/themassagecollege/
Youtube: https://www.youtube.com/channel/UCoXMplwva-QDRTXOr-nhqPg
About Us: We are healers, body fixers, movement enablers and stress busters. ​ At the Massage College, we train inspired practitioners to help people get back on track with their bodies. ​ Pain-free, maximum movement, minimum downtime.
Contact Info:
Name: Troy Payne
Email: Send Email
Organization: The Massage College
Address: 103/29 First Ave SEAMARK on FIRST, Mooloolaba, Queensland, 4557, Australia
Phone: 0432400051
Release ID: 88959780
Go Top