Stylenations Launches Range Of Designer Custom Furniture Online
Working with a range of furniture makers around the world, Stylenations is a US-wide furniture store that has launched a new range of custom hotel furniture on their online store. This range works with both hospitality industry spaces and living spaces.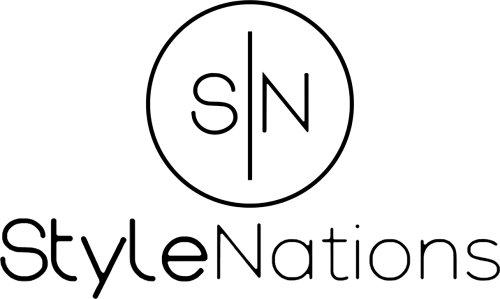 August 28, 2021 / / —
Stylenations is a female-run business, bringing expertise from interior design, furniture manufacturing, and the hospitality industry to offer a new range of unique and custom furniture that can suit all manner of spaces. This new furniture is designed to help hotels and other hospitality spaces in standing out from their competitors, establishing their own style, and creating a unique connection with their guests.
The vast majority of the new product range from Stylenations is entirely customizable, allowing their customers to ensure that they can create a unique look and connection, specific to their hotel or space, Many of the different aspects of the furniture on the site can be tailored to the needs of the buyer, including materials, colors, and finishes. The site makes it easy to see which options are available for each of the products on display, as well.
Some of the products contained in the store include a wide range of seating (including dining chairs, armchairs, sofas, ottomans, and more), stools (including bar stools and counter stools), tables of all sizes, and a range of outdoor furniture that has goods in each category. Stylenations works closely with a range of designers, acquiring the best products either locally produced or imported from Europe, Indonesia, China and the USA.
The dedication that Stylenations brings to bringing high-quality, fashionable products is seen in the extensive selection of different styles available, the majority of them coming with options that allow buyers to further customise their own unique items. Since these customization features are built into the entire supply chain of the store, this allows customers to create their own looks without the need for a new budget.
Whether you're a hotel owner, BNB operator or you're simply looking for some classy, custom furniture for your living space, Stylenations offers a host of resources to help you style your space. This includes their frequently updated blog, a resource hub with helpful tips and solutions for a variety of needs, and a podcast that goes deep into many aspects of decorating commercial spaces.
To learn more about Stylenations, the custom hotel furniture that they have on offer, or any of the other resources they have on the website, you can visit them at https://www.stylenations.com/.
END
Notes for the Editor: Please send all press inquires to Daniella Menachemson, who can be reached by mail at 7605 Queens Garden Drive or called by phone on 9726262128. All email inquiries can be sent to daniella@stylenations.com.
Contact Info:
Name: Daniella Menachemson
Email: Send Email
Organization: Stylenations
Address: 7605 Queens Garden Drive
Phone: 9726262128
Website: https://www.stylenations.com/
Source:
Release ID: 89043522
Go Top