Tante's Island Cuisine MAHALO CLUB Online Loyalty Club Reaches 1000 Users Today.
Tante's Island Cuisine restaurant's Mahalo Club reaches 1000 Loyal Customers. Mahalo Club members are a part of the loyalty club that receive multiple mobile promotion coupons that help save money on various Tante's Island Cuisine restaurants menu items. Mahalo Club members enjoy multiple mobile promotions.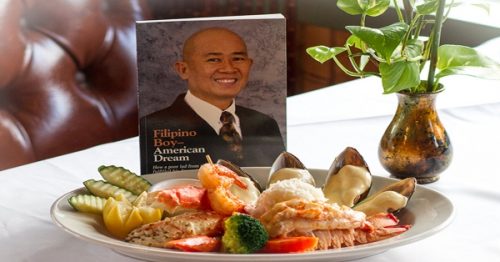 Kahului, United States – January 31, 2017 /PressCable/ —
Chef Tante Urban announces it has reached it's milestone for membership of 1000 users of its Mahalo Club which is Tante's Island Cuisine Restaurants' Online Loyalty Club. In celebration of this major event, Chef Tante Urban will be sending out in February 2017 a mobile coupon promotion for a FREE FRIED CALAMARI APPETIZER for all current Mahalo Club members. Details can be found on the website: www.tantesislandcuisine.com or on the Facebook Fan page https://www.facebook.com/TantesIslandCuisineMaui/ on how to join the Mahalo Club which is very simply by texting to the number 71441 the word TANTE in the message text area of the phone or mobile device. Just follow the prompts and become a Mahalo Club member.
Tante's Island Cuisine restaurant's Mahalo Club has attracted users who are interested in a product that sends Mobile money saving coupons and other promotions via Member's cell phone. The continued popularity has spawned several innovations, including but not limited to Mahalo Club members have the ability to participate In mobile contests and polls all via conveniently the members' cell phones, and other mobile devices.
Chef Tante Urban, Owner/Operator of Tante's Island Cuisine, has been extremely excited by the growing momentum of Tante's Island Cuisine's Mahalo Club growning membership and upon reaching this milestone, had this to say about the Mahalo Club of Tante's Island Cuisine restaurant.
"Tante's Island Cuisine and Staff have worked for many years to provide the best Filipino food in Maui and Hawaii for over decades. To have so many join as members of our Mahalo Club just within the year, shows us how much our base of loyal customers enjoy our food and service and to continue to use our Mahalo Club mobile coupons to save money on our menu items is very exciting and motivating to see. We will continue to award our loyal members of the Mahalo Club and develop more promotions that many will use to save money in our restaurant. "
People looking for more information on creating their own Online Loyalty Club are encouraged to take a look at the Tante's Island Cuisine Mahalo Club information at www.tantesislandcuisine.com or contact the manager at Tante's Island Cuisine at 1.808.877.0300 or email mobilemarketing4us@gmail.com and inquire .
Contact Info:
Name: Chef Tante Urban
Email: tantesislandcuisine@gmail.com
Organization: Tante's Island Cuisine
Address: 100 West Kaahumanu Avenue, Kahului, 96732 United States
Phone: +1-808-877-0300
For more information, please visit http://www.tantesislandcuisine.com
Source: PressCable
Release ID: 165638
Go Top