Tartin Wood Announces 10% Spring Special Discount On Home Renovation Projects
The Calgary-based home upgrade contractors are hoping to help homeowners turn their dreams into reality.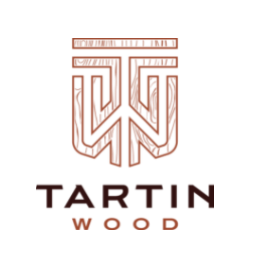 May 3, 2021 / / —
One of Canada's most reputable home renovation specialists, Tartin Wood, has proudly confirmed that it is currently offering all clients the chance to knock 10% off all projects between now and the end of May.
A Discount Throughout The Month Of May
The company's decision to offer all customers a 10% discount on projects commissioned throughout the month of May celebrates the fact that Spring is in the air, as well as the fact that a sense of normality is slowly returning after the hardest 12-18 months in recent memory.
Frankly, the timing of Tartin Wood's promotion could not be better as homeowners throughout Calgary seek ways to inject new life into their properties having grown tired of looking at the same four walls day after day like never before. Whether preparing for the warmer weather or treating the family after the pandemic, home renovations are an ideal solution.
Tartin Wood can complete a wide range of bespoke projects for properties of all shapes and sizes. Kitchen renovations, bathroom renovations, extensions, siding upgrades, windows and doors, custom built-ins, deck installations, and garage building are just some of the examples. Every aspect from inspiration to installation will be completed under one roof, ensuring professionalism and quick completions alongside the extra value offered by the Sping Special promotion.
The highly professional contractors are known to implement meticulous attention to detail, and that extends to their Covid-19 safety precautions, which are aligned with Alberta health regulations to keep all clients safe while simultaneously delivering peace of mind.
Tartin Wood takes great pride in turning houses into homes, and the Spring Special promotion can help an even greater number of Calgary residents enjoy the benefits. The offer extends to all project types and covers projects that start between now and May 31st, even if the work itself bleeds into June or beyond.
With the company also offering free quotes and consultations on all proposed projects, the time to complete home upgrades in Calgary is now.
About Tartin Wood
With over two decades of experience in the industry, Tartin Wood is one of Calgary's leading home renovation specialists and has helped countless clients with a wide range of home improvement projects ranging from living rooms to basements, garages, to decks, and kitchens to fences.
Whether it's maximizing living spaces or property values, Tartin Wood's team of dedicated experts provide a world-class service underpinned by transparency and clear communication to ensure that the client's visions can be brought to life in an affordable, convenient, and highly professional standard. Thanks to the Spring Special, homeowners have never had a better excuse to act.
More information is available at www.tartinwood.com. Alternatively, Tartin Wood's press contact Aric Martin can be reached at 1 403-899-9141 or Aric@tartinwood.com. Mail queries should be addressed to 2203 NW 65th St. Kansas City, MO 64151..
Contact Info:
Name: Aric Martin
Email: Send Email
Organization: Tartin Wood
Address: 2203 NW 65th St. Kansas City, MO 64151
Phone: 1 403-899-9141
Website: http://www.tartinwood.com
Source:
Release ID: 89010079
Go Top