Tattoo Box: Pioneering Tattoo History to Montreal for Over 25 Years
Tattoo Box, the forefront of tattoo artistry in Montreal, proudly celebrates its longstanding commitment to bringing the rich tapestry of tattoo history to the vibrant city.
Canada – May 24, 2023 —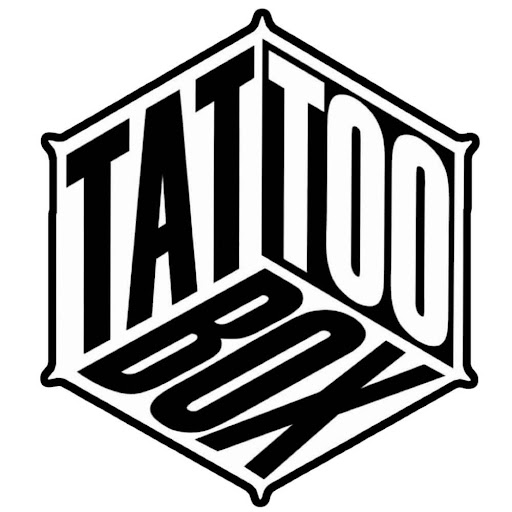 Established in 1997 in Los Angeles, Tattoo Box, driven by an unwavering dedication to artistic brilliance, ingenuity, and client contentment, has emerged as a highly esteemed establishment, setting fresh benchmarks in the local tattoo industry. With a remarkable tenure of 34 years, Katherine Middleton, the owner of Tattoo Box, affectionately known as Tiger Kate, has been a prominent force in the tattoo industry since 1989, earning a distinguished and revered reputation.
In 2022, Tattoo Box embarked on an expansion journey by opening a new parlor in France. Emphasizing its rich heritage and experience spanning over 25 years, Tattoo Box aims to provide its clients with a unique and enlightening encounter, blending historical elements and nostalgia in an educational manner.
According to research, tattooing has been a global language for hundreds of years, a visual symphony engraved onto the flesh, bearing messages that transcend words. Tattoos have played an important part in cultural expression, rites of passage, and spiritual beliefs from ancient Egypt to Polynesia, from the Māori tribes of New Zealand to the indigenous populations of North America. Each inked masterpiece tells stories of success, love, sorrow, and personal experiences forming humanity's fundamental core.
Tattoo Box has become a leading force in safeguarding and honoring the rich tapestry of tattoo history, wholeheartedly embracing the enduring spirit of this timeless art form. They have ideally linked the traditions of the past with the creativity of the present, creating living artworks that reflect the spirit of their customers' storylines via their remarkable workmanship.
"Every tattoo tells a story, and every stroke of the needle echoes the legacy of those who came before us," says Tattoo Box owner Katherine Middleton.
"My experience as a tattoo artist is directly linked to the first electric tattooers in North America through teachers and mentors. My instructor learned from a teacher who learned from a teacher, and so on. This led to my running studios. We discuss history daily and share thousands of pages of tattoo flash and stencil designs from the 1880s to today," she continues.
Embracing the ethos of their distinguished lineage, Tattoo Box Montreal breathes life into these archival designs, reinventing and reimagining them with contemporary flair. The studio's skilled artists, steeped in the traditions passed down through the ages, blend their artistic vision with the client's narrative, creating bespoke works of art that honor the past while embracing the present.
Customer Testimonials
"I was captivated by the rich history and exotic allure of tattooing when I first stepped into Tattoo Box. The studio's commitment to preserving the heritage of this ancient art form is truly commendable. The artists at Tattoo Box possess exceptional talent and a deep understanding of the historical significance behind each design. They transformed my vision into a breathtaking work of art."
"Tattoo Box is more than just a tattoo studio; it's a sanctuary for tattoo enthusiasts and history lovers. I have always been fascinated by the artistry and traditions of tattooing, and finding Tattoo Box was a dream come true. The knowledge and passion of the artists are unmatched."
Conclusion
Katherine Middleton, also known as Tiger Kate, has made significant contributions to the tattoo industry since 1989, establishing herself as a renowned and revered figure. Her unwavering commitment to the artistry of tattooing is clear in the exceptional designs she crafts, reflecting her profound passion for the craft.
The Tattoo Box website offers stories about the history of tattooing from a unique perspective. They are centered on conservation and sustainability that existed for a century before the current tattoo craze. Their artist's mission is to provide tattoo clients with a positive and unique experience. Tattoo Box is a friendly environment that customers can rely on.
For further information, visit their website or contact a company representative on the details provided.
Contact Info:
Name: Katherine Middleton
Email: Send Email
Organization: Tattoo Box
Address: 3914 rue St-Denis Montreal, QC H2W 2M2
Phone: 5147596806
Website: http://tattooboxmontreal.com/
Release ID: 89098092
If you detect any issues, problems, or errors in this press release content, kindly contact error@releasecontact.com to notify us. We will respond and rectify the situation in the next 8 hours.
Go Top