Texas Foundation Repair Company Promotes Quality
Their repair method requires more time and materials, and is generally more expensive, but the owner is committed to a quality product that will pass the test of time.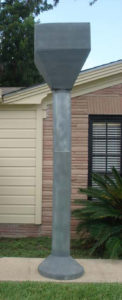 March 7, 2018 / / —
"We do our very best to educate the consumer," stated Martin Dawson, "and we do that with our website, engineering handouts, and face-to-face meetings." Mr. Dawson is the owner of Dawson Foundation Repair, the premier foundation repair company in Houston and Texas. He has been supporting and re-leveling commercial and residential foundations in Texas for more than 34 years.
"There are 3 quality factors we try to impress upon the homeowner and they are permanency, strength, and the factor of safety," declares Mr. Dawson, "Permanency is the fact that our repair method for slab foundations, Bell Bottom Piers, will last for the lifetime of the structure. The homeowner should know that the cheaper foundation repair systems are basically temporary. The vast majority of structural engineers are well aware of the permanency factor and they have written about it."
"Strength is an important factor because every year there are vertical, horizontal, and diagonal forces of soil movement that can destroy an underground support system," continues Mr. Dawson, "and we see what these clay soils in Texas can do to a concrete slab foundation every day. If the home builder uses a minimum of concrete and a minimum of steel rebar then it is highly likely that the home foundation will suffer significant movement, cracks, settlement, and upheaval over the years. When you install a support system under the original concrete slab foundation it will be subjected to the same forces of soil movement. Our Bell Bottom Piers are solid one piece construction – concrete and steel rebar – that have tremendous weight bearing capacity. So we tell homeowners they can buy a temporary fix or they can pay a little more for a permanent solution."
The Factor of Safety is a measure of how much more weight an underground foundation repair system can support if necessary. As Mr. Dawson has pointed out, the temporary cheaper repair methods have a Factor of Safety of 1, which means their maximum ability to bear weight is limited to the weight of the home at the time of installation. And over time the Factor of Safety of these repair methods will fall below 1, which means they can no longer support the full weight of the house. On the other hand, bridges and highway overpasses are always built with a Factor of Safety greater than 1 because common sense demands that some safety be built into systems that may have to support more than their calculated maximum weight. Therefore Dawson Foundation Repair uses Bell Bottom Piers, which have a Factor of Safety of 5 to 20 – many times greater than the weight of the commercial building or residence.
Company Name: Dawson Foundation Repair
Contact Name: Martin Dawson
City: HOUSTON
State: TEXAS
Country: USA
Phone: 713-668-2110
Email: info@dawsonfoundationrepair.com
Website URL: https://www.DawsonFoundationRepair.com/
Source URL: https://marketersmedia.com/texas-foundation-repair-company-promotes-quality/310514
Source:
Release ID: 310514
Go Top