Top Criminal Defense Attorney Edward La Rue Reveals What To Expect When Facing First Offense Drug Charges Cleveland, OH
Leading Criminal Defense Attorney and founding partner of the Law Offices Edward R. La Rue in Cleveland, outlines what could happen to a person facing a first-time felony drug charge. For more information please visit https://www.edwardrlarue.com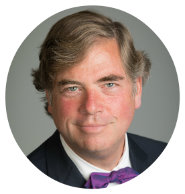 Cleveland, OH, United States – June 30, 2021 /MM-REB/ —
For those facing a first-time felony drug charge, the outcome may not be time behind bars, criminal defense attorney Edward R. La Rue, founding partner of the Law Offices of Edward R. La Rue in Cleveland, OH revealed.
For more information please visit https://www.edwardrlarue.com
La Rue urged those that find themselves in this position to swiftly hire an experienced attorney that could help build a case for the defense.
The criminal justice system can be challenging and complex; La Rue said felony drug charges are considered a step up in the legal ladder compared to simple misdemeanor drug possession offense.
There are a number of variables that can contribute to a felony charge. These can include what the substance is – methamphetamine, heroin and cocaine are considered Schedule I or II substances, and so carry a felony charge.
La Rue also pointed to the background of the charge that contributes to it being a felony. Simple possession of a small amount of a drug may fall into a misdemeanor drug abuse category, but having vast quantities will almost assuredly result in a felony charge.
"If someone possessed a drug with the intent to supply or distribute the drugs to others, it will nearly always be considered a felony offense. Additionally, there could also be aggravating factors – such as dealing in a school playground."
He added: "Whatever the circumstances, a person facing a first-time felony drug charge should be looking to hire a defense attorney who can build a compelling defense and look to mitigating factors."
La Rue said a knowledgeable attorney would consider a variety of options, such as trying to dismiss the charges in court on the basis of whether the drugs were the client's in the first place. Defense Counsel could also consider whether the police violated the rights of the client in searching the client's person, home, auto, etc. in determining whether the Court should exclude the drugs from use by the Government against the client.
The attorney should be adept at explaining to his client that while felony charges can and do carry severe punishments such as prison time and fines, they can also be mitigated by participation in programs designed to treat an addicted offender.
For example, some states offer a drug program for a first-time offender to take part in, in exchange for a sentence and charges that will be dismissed if the program is successfully completed by the client. However, this approach carries conditions, such as having to commit to regular drug testing or attending drug education and rehabilitation programs that require the client's commitment to their sobriety and staying "clean" in the process.
La Rue concluded: "Felony drug charges should be considered very seriously by even the first-time offender because of the potential for major disruption in their lives both now and in the future. Having an appropriate and experienced attorney at their side, they can build out a strategy as to how to approach the charge, and how to resolve it in the client's best interests."
Source: http://RecommendedExperts.biz
Contact Info:
Name: Edward R. La Rue
Email: Send Email
Organization: Edward R. La Rue, Attorney at Law
Address: 323 W. Lakeside Avenue, Suite 210, Cleveland, Ohio 44113
Phone: (216) 600-0663
Website: https://www.edwardrlarue.com
Source: MM-REB
Release ID: 89031846
Go Top