Top Criminal Defense Attorney Edward R. La Rue Explains The Severity Of Multiple Sex Offender Charges In Ohio – Cleveland, OH
Cleveland, Ohio, United States – August 29, 2022 —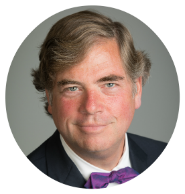 Sex charges in Ohio, as in many U.S. states, can cover a wide range of offenses, Cleveland attorney Edward R. La Rue has disclosed.
For more information please visit https://www.edwardrlarue.com
Sex charges are typically arranged in three tiers, which the Founding Partner of the Law Offices of Edward R. La Rue outlined below. Tier 3 crimes are considered the most serious, while Tier 1 is regarded as the least 'severe'.
"All sex crimes are serious, and anyone alleged to have committed one should urgently reach out to a criminal defense attorney who specializes in that field to benefit from their professional expertise," he commented.
Tier III: Offenses cover rape, sexual battery, aggravated murder with sexual motivation, certain gross sexual imposition offenses with a minor, kidnapping with sexual motivation and the victim is a minor, etc.
Tier II: These include child endangering, kidnapping with sexual motivation, compelling prostitution, pandering obscenity involving a minor, unlawful sexual contact involving a minor, or any sexual offense occurring after the offender is classified as a Tier I sex offender.
Tier I: Charges can include unlawful sexual conduct with a minor when the parties are less than 4 years apart in age, importuning, voyeurism, sexual imposition, child enticement with sexual motivation, and illegal use of a minor in nudity-oriented material, etc.
Mr. La Rue acknowledged that the legal age for sexual consent in Ohio is sixteen. But, even if a teen and older person claim they are both willing participants in the sexual encounter, it still may have serious consequences under the law in some situations.
Ohio divides sexual assaults into two categories, "sexual conduct" and "sexual contact".
"Sexual conduct" is defined as vaginal and/or anal intercourse, fellatio, and cunnilingus, with any penetration, however slight, being sufficient for intercourse to be considered to have been completed. ORC 2907.01. "Sexual contact" is defined as any touching of an erogenous zone of another, including without limitation, the thigh, genitals, buttock, pubic region, or if the person is a female, a breast, for the purpose of sexually arousing or gratifying either person. ORC 2907.01.
Rape and sexual battery offenses apply when the "sexual conduct" is committed without the victim's consent or through force, the threat of force, intimidation, coercion, impairment, disability, or because the victim is under thirteen and therefore, under the law, is recognized as being incapable of giving consent to be involved in sexual activity.
Gross sexual imposition and sexual imposition are offenses that are charged when the "sexual contact" is either compelled by force or threat of force, the victim is substantially intoxicated or impaired by mental or physical disability, or is under thirteen and therefore is incapable of consent.
Each of the three tiers carries a range of sentencing powers and varying registration conditions.
For example, a Tier III offender must register every 90 days for the rest of their lives; a Tier II offender re-registers every 180 days for 25 years, and a Tier I offender must re-register once a year for 15 years (though that can be reduced to 10 years by the trial court upon motion).
Mr. La Rue concluded that being charged with a sexual offense can have serious repercussions on a person's life, so the need to act swiftly to hire an attorney with the knowledge and experience to defend against such heinous allegations is critical so the attorney can fight for you from the start, develop a plan of defense, and try to mitigate any potential damage to reputation, loss of a job or housing, etc.
Source: http://RecommendedExperts.biz
Contact Info:
Name: Edward R. La Rue
Email: Send Email
Organization: Edward R. La Rue, Attorney at Law
Address: 323 W. Lakeside Avenue, Suite 210, Cleveland, Ohio 44113
Phone: (216) 600-0663
Website: https://www.edwardrlarue.com
Release ID: 89080224
If you detect any issues, problems, or errors in this press release content, kindly contact error@releasecontact.com to notify us. We will respond and rectify the situation in the next 8 hours.
Go Top