Top Divorce Attorney Daryl Weinman Reveals Key Considerations In A High Net Worth Divorce – Austin, TX.
Leading Divorce Attorney Daryl Weinman founding partner of Weinman & Associates, P.C in Austin, TX outlines the cost, both financial and emotional in high-net-worth splits. For more information please visit https://www.weinmanfamilylaw.com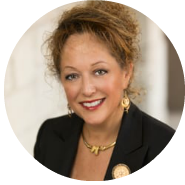 Austin, TX., United States – June 30, 2021 /MM-REB/ —
Divorce of any kind can affect both sides, but when it comes to high-net-worth splits, the cost, both financial and emotional, can be very damaging, advised Daryl Weinman, founding partner of Weinman & Associates, P.C in Austin, TX.
For more information please visit https://www.weinmanfamilylaw.com
In a recent interview, Weinman explained that high-net worth divorces involved assets in excess of $1 million. She said there were many issues to consider and highlighted options to lessen the impact.
She said that, with any high-net divorce, it is likely to take time as more assets will have to be assessed, and patience is advised. "They can take far longer than divorces where the parties own fewer and less complex assets. Unfortunately, there is no way to shortcut the situation, and you need to stay the course." Valuing and determining the divisibility of closely held businesses, intellectual property, and compensation packages of corporate executives can be a very complicated process.
By the very nature and complexities of a high net worth divorce case, the risks will inevitably be higher, so Weinman advises recruiting attorneys who have training and experience with complex financial assets, as their knowledge will be essential. In addition, taking on a financial advisor and a tax professional will also be of benefit to help with both financial and tax planning.
"From the outset, you will need to be prepared to invest in professionals to ensure a fair and equitable outcome."
She added that disposing of large value assets in a divorce case could also result in significant capital gains tax, which could impact your share of the divested assets. Such tax implications should be factored into the overall determination of what might be a fair and equitable division of the total estate.
One key aspect is to list, as soon as possible, your assets when your separation occurs, which can be utilized as a record in a divorce hearing. "It's advisable to prepare by making as many copies of your financial records as you can that might be relevant to the divorce," she added.
This also calls on the need to list out inherited assets as they can, depending on the state where you are based, be claimed to be the sole property of its holder, regardless of marriage.
She commented that those involved in high-net-worth cases should consider limiting their spending during the proceedings. Many wrongly believe that higher levels of spending will result in a larger divorce settlement.
"A court may look dimly on this and it could be viewed as wasting assets unnecessarily or attempting to defraud the other party. The court could look to punish this type of behavior when making its overall division of the assets."
She concluded that hiring experienced lawyers in high-net value divorces should be done sooner, rather than later so that they can offer assistance from the outset.
"Leaving things to the last minute could be detrimental to your divorce settlement and could work against you if the action becomes acrimonious and assets are hidden."
Source: http://RecommendedExperts.biz
Contact Info:
Name: Daryl Weinman
Email: Send Email
Organization: Weinman & Associates, P.C.
Address: 8200 N Mopac Expy #230, Austin, TX 78759
Phone: 512-472-4040
Website: https://www.weinmanfamilylaw.com
Source: MM-REB
Release ID: 89031063
Go Top