Top Estate Planning Attorney Jennifer Elliott Highlights The Big Probate Mistakes To Avoid – San Clemente, CA
Top Estate Planning Attorney Jennifer Elliott , founder of San Clemente Estate Law, in San Clemente, CA reveals how to smooth the process of probate. For more information please visit https://sanclementeestatelaw.com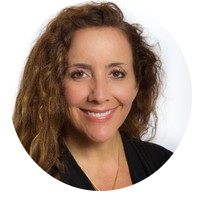 San Clemente, CA, United States – June 30, 2021 /MM-REB/ —
Becoming an Executor of a deceased's estate can bring several unwelcome responsibilities to their door, but avoiding mistakes will help smooth the process, respected San Clemente, CA, Estate Planning Lawyer Jennifer Elliott has advised.
For more information please visit https://sanclementeestatelaw.com
Founder of San Clemente Estate Law, Elliott said executors would be tasked with legal and financial matters as they work their way through the process of finalizing someone's estate.
But, she identified several mistakes that could befall an executor along the way, with the ultimate advice: "If in doubt, get an attorney to check your processes out. Turn to them for advice and counsel if you are getting in over your head. And don't leave it until it's too late."
She said an executor's failure to handle assets correctly was a common mistake. "Executors may be unsure as to what they need to do, but first, they need to secure all assets. This includes financial assets to a decedent's property."
Another mistake was failing to categorize a person's assets properly, with non-probate examples including trust estates, life insurance policies and retirement account funds.
She said: "One often overlooked element is the need to get a Date of Death value of all of the decedent's assets. The quicker, the better to ensure easier calculation. If real property is involved, a qualified real estate appraiser will be needed to help in the task."
A lack of communication – whether to creditors or beneficiaries – was another error that could be easily avoided.
"Creditors must receive notice of a pending estate administration, and the estate has to remain open for a statutory period to enable them time to file a claim in the estate," she added. "Equally, failing to inform beneficiaries of developments can lead to unnecessary litigation."
She said an executor should retain a probate attorney to help provide advice and can help shorten the probate process.
Other mistakes to avoid include failure to handle creditors' claims, distributing assets too quickly, calculating estate taxes and neglecting to issue an inventory and an accounting in an estate.
Elliott commented: "Being an executor is no easy task, so working with an experienced probate attorney can save them from committing unintentional errors, reducing the estate's value, and adding more grief to what is already an emotional time."
Source: http://RecommendedExperts.biz
Contact Info:
Name: Jennifer Elliott
Email: Send Email
Organization: San Clemente Estate Law, P.C.
Address: 100 S Ola Vista Suite A, San Clemente, CA 92672
Phone: (949) 420-0025
Website: https://sanclementeestatelaw.com
Source: MM-REB
Release ID: 89031043
Go Top