Top Family Law Attorney Francis King Reveals Key Considerations In A High Net Worth Custody Divorce – Nashville, TN
Leading family law and divorce attorney Francis King founder of the Law Offices of Francis King in Nashville, TN outlines the top things to consider in a high net worth divorce. For more information please visit https://franciskinglaw.com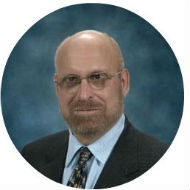 Nashville, TN, United States – January 28, 2022 /MM-REB/ —
A couple's divorce impacts all sides, but the effects of a high-net-worth split can potentially be very damaging, asserts Nashville, TN, divorce attorney Francis King.
For more information please visit https://franciskinglaw.com
High net worth divorces typically involve assets in excess of $1 million, prompting the founder of Law Offices of Francis King to suggest that a client adopt a clear strategy for the journey and expect to be patient.
He explained: "A high-net worth divorce can take longer because of the assets that have to be assessed. There is no shortcut to the process which can be complicated by valuing and determining the divisibility of closely held businesses, intellectual property rights, and compensation packages of corporate executives."
King advised those embarking on a high-net worth divorce to recruit attorneys with training, experience, and knowledge/understanding of complex financial assets. A client may also want to consult a financial advisor and a tax professional about complex financial and tax-related issues.
"From the outset, you will need to be prepared to invest in professionals to ensure a fair and equitable outcome," he said.
The disposition of large value assets in a divorce case can attract significant capital gains tax that could impact a person's share of any divested assets. These tax implications should be factored into the overall determination of what might be a fair and equitable division of the estate.
King cautioned: "Those involved in a high-net-worth divorce must be careful to limit their spending during the proceedings to usual and ordinary living expenses. In Tennessee, a court may consider excessive spending to be a violation of the statutory injunction or a wasting of marital assets, which can have serious adverse consequences."
He concluded: "Hiring an experienced lawyer should be done sooner rather than later. Leaving things to the last minute could be detrimental to your divorce settlement and work against you if the action becomes acrimonious and assets are hidden."
Contact Info:
Name: Francis King
Email: Send Email
Organization: Law Offices of Francis King
Address: 4235 Hillsboro Pike #300 Nashville, TN 37215
Phone: 615-385-7654
Website: https://franciskinglaw.com
Source: MM-REB
Release ID: 89061427
Go Top