Top Real Estate Attorney Allison Burns Stands Up For Elderly Condo Owners In Lynn, MA
Leading Law Attorney Allison Burns, partner of Casey & Lundregan, P.C. in Salem, MA plans to file suit against the City of Lynn. For more information please visit https://www.caseylundreganlaw.com
Salem, Massachusetts, United States – September 20, 2022 —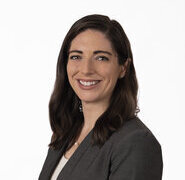 A real estate attorney is threatening to launch a civil action against Lynn City officials over issuing daily $300 fines against rental condo owners to prove their occupancy.
For more information please visit https://www.caseylundreganlaw.com.
Allison Burns, a partner from Casey Lundregan Burns, P.C law firm based in Boston and Salem, said she might resort to issuing suit after some elderly owners began receiving fines in the mail from the city's Inspectional Services Department.
Rental property owners in Lynn who have not registered their properties with the city's online database were issued a warning on August 22. A letter sent to Lynn landlords, citing a 2020 city ordinance, warned if they failed to register their properties within seven days, they would be fined $300 a day.
The letter states: "By Ordinance dated 9/29/20, the City of Lynn requires that all owners of private residential rental housing units, including condominium units, to register these rental units no later than July 1 of each year with the Inspectional Services Department. All rental registration units are recorded in an electronic database of all owners."
The letter states owner-occupied properties are exempt from registration, but homeowners must instead file a Homeowner's Affidavit with the City of Lynn.
Burns' client, Cyndy Anselmo, owner of East Coast Properties, a property management company, believes the notice places an unfair burden on elderly live-in property owners who are forced to prove their own occupancy with the affidavit.
Anselmo says the City of Lynn keeps referencing the ordinance requiring landlords to register their rental units.
"No one seems to understand that these elderly people living in the units that they owned shouldn't have to register their units because they've never rented them," Burns said.
"The affidavit requires them to pull a copy of their own deed, which is difficult for elderly people to do and readily accessible to the City of Lynn itself."
"And then they also needed to pull a bill that wasn't a real estate tax bill or a water and sewer bill that showed their ownership and occupancy of the property, which is, I think, a huge burden on people who are not renting their units and should not be subject to this ordinance at all."
Burns plans on teaming up with other attorneys representing condominiums to file suit against the City of Lynn if officials fail to act on the fines and address "this unfair action."
Source: http://RecommendedExperts.biz
Contact Info:
Name: Allison Burns
Email: Send Email
Organization: Casey Lundregan Burns, P.C
Address: 71 Washington Street, Salem, MA 01970
Phone: 978-741-3888
Website: https://caseylundreganburns.com
Release ID: 89081715
If you detect any issues, problems, or errors in this press release content, kindly contact error@releasecontact.com to notify us. We will respond and rectify the situation in the next 8 hours.
Go Top