Traditional Businesses In Singapore Turning Towards Technology Fast To Survive Pandemic Conditions
Traditional businesses should take references from those that have successfully transformed their primary offline business models by going online and seek out new technology for better leverage to avoid bleeding out.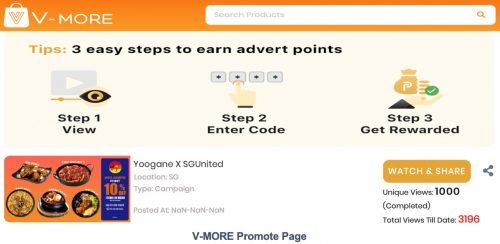 May 31, 2020 /MarketersMedia/ —
Mirroring countermeasures implemented by almost all the developed countries in the world, Singapore's strict safe distancing and movement control measures to break the chain of transmission of Covid-19 were initiated from the middle of March 2020. These measures have caused traditional businesses that depended mainly on the physical patronage of customers for trade to report drastic drops in sales. In the month of March alone, over 4,000 businesses in Singapore succumbed to the impact and had to wind up. That figure doubled to over 8,000 in April 2020.
There is no way of predicting the end of this pandemic, and the disruptions caused to both citizens and businesses are immense. The best way to counter this is to prepare a business to be able to continue even if the challenging conditions persist for an extended period.
Upon closer examination, most of the traditional businesses that have continued to survive during this period are the ones that have been able to tap onto technology and the internet to make up for the loss of offline sales.
While there were already significant advancements in technology made for online advertising and sales over the recent years, many traditional business owners were still wary and reluctant to get their feet wet before the pandemic hit. Most were worried about the perceived steep learning curve involved in getting their businesses online while being occupied by their day-to-day operations.
But left with literally no choice due to the enforced regulations, they had to face the harsh reality of either having to embrace alternative sales channels by going online, or risk losing everything. For the statistics do not lie – those businesses which had successfully converted and diverted their services and wares online, were the ones who were still generating revenue, despite the restriction of movement of the citizens.
One particular advertising dollar sharing platform, V-MORE has been gaining increasing attention from businesses in Singapore looking to establish an online presence to start monetizing and converting online sales quickly. Most notably about V-MORE and its rising popularity amongst traditional business owners is how it manages to simplify the digital transformation process for even the most technophobic business owner. This is possible due to its unique advertising technology or AdTech platform and its assignment of a partner representative to provide a step by step guidance from inception right through to launch. This process from concept to going live is accelerated by the personalised approach and V-MORE's powerful backend algorithm, which focuses on primarily on the process of bringing the business to market in the fastest time and reaching the most number of potential customers possible.
Current conditions illustrate the importance of taking advantage of available technology for business continuity now and in the future. More traditional businesses should then take references from those that have successfully transformed their primary offline business models by going online, seek out new technology for better leverage, and hopefully avoid bleeding out.
At least for now, one can seek comfort knowing that there are easy, affordable and quick solutions out there like V-MORE to enable the necessary transformation as early as possible.
Contact Info:
Name: Chua Inn Chong
Email: Send Email
Organization: Zenith Alliance Global
Website: https://www.facebook.com/ZenithAlliance
Source URL: https://marketersmedia.com/traditional-businesses-in-singapore-turning-towards-technology-fast-to-survive-pandemic-conditions/88959735
Source: MarketersMedia
Release ID: 88959735
Go Top