Transform Your Game With The World's Most Affordable Home Golf Simulator!
Imagine being able to play some of the world's most iconic golf courses without needing to leave your home. Thanks to the ground-breaking Phigolf home simulator by pioneering technology brand PhiNetworks, players can do just that. Considered one of the most advanced simulation games on the market, Phigolf can help users improve their swing and drop their handicap while having fun and playing over 80 different courses.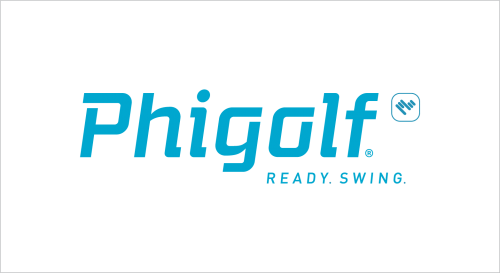 February 27, 2022 /MarketersMedia/ —
Golf is one of the world's most popular pastimes, but for many golfers, the idea of owning a home simulator is a dream. Particularly given traditional simulators cost upwards of $40,000, making them an unrealistic choice for many avid golfers. Phigolf is eager to transform the market and make this dream a reality. Leading technology developer PhiNetworks has created an innovative and affordable solution that is designed to suit players of all budgets.
Launched in 2008, PhiNetworks has been at the forefront of consumer sports technology, creating an array of innovative products. In 2013, the revolutionary brand moved into the world of golf, launching Phigolf with huge success. Alongside some of the most realistic graphics and gameplay on the market, this ground-breaking simulator also features a unique swing analysis algorithm that allows users to improve their game.
Since then, the team at Phigolf has continuously advanced the product, working with two of the sector's most recognized brands, Top Golf's World Golf Tour and TruGolf's E6 Connect Software. This has allowed it to develop one of the most advanced home golf simulators on the market, providing photorealistic simulation and seeing over 15 million players across the globe use the game.
One of the most popular features is the revolutionary Phigolf swing stick, which features a nine-axis motion sensor, providing the most realistic representation of a club. The game also now features an advanced stroke analysis function, which comprehensively reviews each swing, providing a 3D view of a range of factors, including clubhead speed, tempo, swing path, face angle, and estimated distance. The function can also recognize a range of different swings, such as a drive, chip, or putt, ensuring players can improve every aspect of their game.
Thanks to its partnerships with World Golf Tour and TruGolf, Phigolf provides access to recreations of over 60 of the world's leading golf courses. This ensures that players will be able to travel the globe and experience some of the very best courses, all from the comfort of their home. To provide an ultra-realistic feel, the simulator also accurately recreates different environments such as fairways, bunkers, rough, and fringe.
The Phigolf simulator has been designed to suit players of all skill levels and budgets, creating one of the most exciting simulators on the market. Priced at just $249, the innovative game does not sacrifice on graphics or realism, ensuring players are able to enjoy one of the very best home simulators at a fraction of the cost of alternatives.
Young Hun Kim, CEO at Phigolf added, "Golf is one of the world's most popular sports, but it can sometimes be hard to find the time to play 18 holes, or take lessons. Phigolf is the innovative solution designed to allow players the chance to improve their swing from the comfort of their own home while also enjoying some of the world's greatest golf courses.
Our fun and engaging simulator is as close to real-life as you can get, and we believe it is a truly interactive solution that the entire family will enjoy"
https://youtu.be/KTzn1EKLJvQ
For more information on the Phigolf simulator, visit https://phigolf.store/.
Contact Info:
Name: Jae Yang
Email: Send Email
Organization: PhiGolf
Website: https://phigolf.store/
Source URL: https://marketersmedia.com/transform-your-game-with-the-worlds-most-affordable-home-golf-simulator/89065382
Source: MarketersMedia
Release ID: 89065382
Go Top