Tybro Publications and "The Sound of Harmony" Divulges the Secrets of Tranquility
Tybro Publications is an American premier publishing company specializing in spiritual and meditative books authored and published by its founder, Dr. Mitchell Gibson.
United States – September 23, 2022 —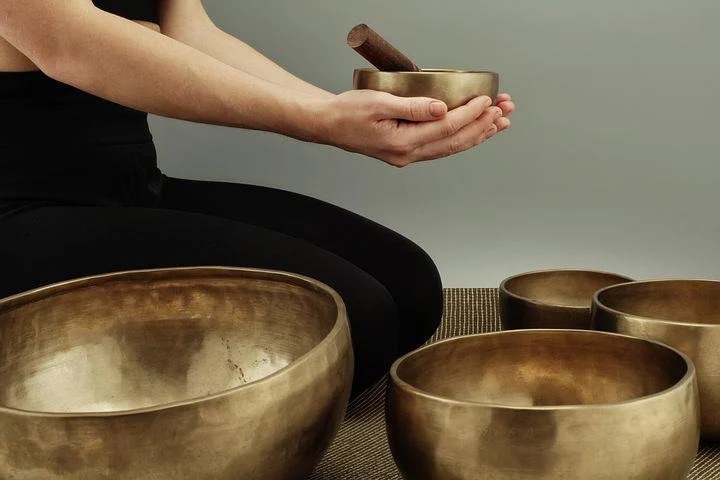 Harmony or "inner balance" is a blessed state in which ideas, emotions, and actions exist in perfect synergy. Achieving harmony requires a special mindset, an unflinching will, and practice. Tybro Publications and its founder Dr. Mitchell Gibson set out on a quest to help its customers and audience uncover its secrets with "The Sound of Harmony" audiobook available on Tybro Publications' website.
In Dr. Gibson's words, "Harmony is something that we can all strive for in our lives. By making small changes, we can create a more harmonious world for ourselves and those around us."
Dr. Mitchell imparts that the state of harmony is radiant and vibrant. It is mentally reflected and verbally expressed by individuals that manage to attain it onto others who can benefit and even be inspired to seek it by merely being in the presence of such a person.
The journey to harmony often begins with simple steps. Uniting one's heart and mind may take months or years, so Dr. Mitchell suggests to his readers to begin by rethinking their modes of communication, stating:
"One way to create harmony is to be more mindful of the words we use. Choose the language that unites rather than divides. For example, instead of using the word "but" to introduce a contrasting idea, use the word "and" instead. This small change can make a big difference in the way we communicate with others," Dr. Mitchell Gibson said.
Embracing others instead of harboring negative emotions, such as envy, distrust, or resentment is another major step toward achieving harmony. This is especially important in today's times when the "black and white" mentality is seemingly dominant.
Empathy and understanding, when given freely and of one's own volition, can change the way people perceive someone's words, actions, and thoughts. Elaborating on this topic, Dr. Gibson continued:
"Another way to create harmony is to be more accepting of others. We all have different opinions and beliefs, but that doesn't mean we can't get along. Try to see things from other people's perspectives and show them empathy. If we can all be a little more understanding, the world would be a more harmonious place," Dr. Mitchell said.
Tybro Publications and Dr. Mitchell Gibson have published "The Sound of Harmony" audiobook, a comprehensive guide to reaching harmony, to help their readers understand its true value and importance.
"The Sounds of Harmony" audiobook relies on diverse frequencies related to the planet Venus that react with and can improve the listener's auric energy. According to Dr. Gibson, Venus governs the fields of harmony, balance, feelings, and affections, as well as the urge to sympathize and unite with others.
More information about Dr. Mitchell Gibson and "The Sounds of Harmony" audiobook is available on Tybro Publications' official website.
Contact Info:
Name: Mitchell Gibson
Email: Send Email
Organization: Tybro Publications
Address: United States
Website: https://tybro.com/the-sound-of-harmony-audio-download/
Release ID: 89081906
If you detect any issues, problems, or errors in this press release content, kindly contact error@releasecontact.com to notify us. We will respond and rectify the situation in the next 8 hours.
Go Top