Uncaged Ergonomics Announces Launch of New Wobble Stool Air
The new product offered by UncagedErgonomics.com, the Wobble Stool Air, is an affordable balance stool offering extensive value to users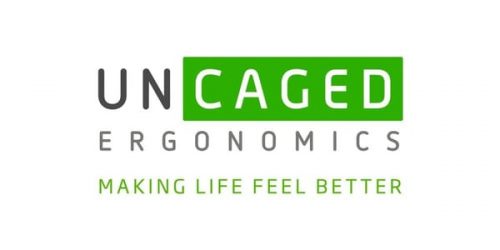 Reno, NV – March 31, 2018 /MarketersMedia/ —
The average person working in an office setting sits down for a minimum of 8.9 hours per day. This constant sitting and inactivity results in lower back pain, numbness in the lower extremities, and a higher likelihood of death in the next three to 15 years.
These statistics are shocking and sobering. To provide help for those who work in an office setting from experiencing these negative consequences, Uncaged Ergonomics has announced the launch of an all-new product – the Wobble Stool Air.
"Our new Wobble Stool Air is a fun and active sitting chair that features an unstable cushion," stated company representative Sam. "The unstable cushion encourages you to keep your core engaged and keeps you moving, even while sitting. This helps to alleviate back pain, numb extremities and promotes overall health."
The stool offers a lightweight and simple design with five easy-roll wheels to make relocating to a new position in the office a breeze. Also, thanks to the custom-designed seat, users can remain still, or actively engage their core while they work. To ensure all individuals can utilize this innovative stool, it offers an adjustable height ranging from 19 to 25 inches. The newly released stool can be seen on the Uncaged Ergonomics website at uncagedergonomics.com.
"While or stool provides users with a number of appealing features, it is also offered at an extremely affordable price," continued Sam. "Starting at just $59.99, virtually anyone can afford to purchase and use this ergo-friendly product in their office. In addition to the new Wobble Stool Air, our website features a number of other ergonomically friendly office-related products to make your job healthier."
Anyone interested in the latest product, the Wobble Stool Air, offered by Uncaged Ergonomics can visit the company's easy to use website, found at https://www.uncagedergonomics.com.
ABOUT UNCAGED ERGONOMICS
The team at Uncaged Ergonomics understands how bad sitting at a desk can be. As a result, they offer products that help to improve worker's comfort, health, and productivity. The company began creating and designing these products when it was noticed that there were no truly effective, ergo-friendly products available on the market. While the company stands behind each product sold with a rock-solid satisfaction guarantee, they have also received countless accolades from top-industry companies, such as Health.com, The Globe and Mail and MacWorld, among others.
Contact Info:
Name: Sam
Email: hello@uncagedergonomics.com
Organization: Uncaged Ergonomics
Address: Reno, NV
Phone: 240-583-0517
Source URL: https://marketersmedia.com/uncaged-ergonomics-announces-launch-of-new-wobble-stool-air/323327
For more information, please visit https://www.uncagedergonomics.com/wobble-stool-air
Source: MarketersMedia
Release ID: 323327
Go Top