VEM – TU VAN DAU TU UC – Trusted Provider Of The Australia Immigration Consulting Services
VEM – TU VAN DAU TU UC tells about its services.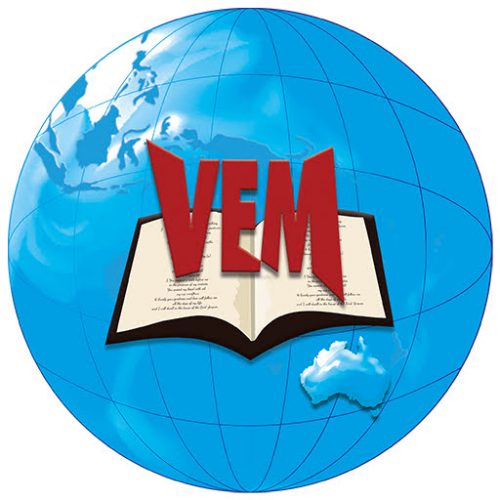 January 27, 2022 —
Australia is well known for being a nation of immigrants. It has always been a top choice of migrants when it comes to seeking a place to live a better life. With its world-class education system and highest living standards, Australia is a dream destination for many people all over the world who wish to receive the best education and the best quality of life. However, Australian Migration Law is considered to be the most complex and unpredictable in the world since it is often revised. Furthermore, there are a great number of people struggling to fulfill their dream of migrating to Australia due to good and bad service quality offered by various agencies at some point in time. At VEM – TU VAN DAU TU UC, they are proud to be a highly experienced Australian migration agency with profound knowledge in Australian Immigration Laws. With more than 20 years of operation, VEM – TU VAN DAU TU UC has successfully helped millions of investors and families across Vietnam by providing them with Australian business visas solutions. Thanks to VEM – TU VAN DAU TU UC's assistance, a significant number of clients have become permanent residents and settled in Australia.
With three offices in Vietnam and one headquarter in Australia, VEM – TU VAN DAU TU UC has been standing out amongst other agencies in Vietnam with their uniqueness. Firstly, a qualified migration consultant has registered with the Australian Migration Agents Registration Authority (MARA) – MARN: 1577877. Therefore, the company has provided clients with top-notch services which meet Australian migration standards. Secondly, VEM's migration consultant is also a member of the Immigration Institute of Australia (MIA). For that reason, their clients can be the first to receive any latest revision and updates of the Australian migration laws and policies. Lastly, VEM – TU VAN DAU TU UC's offices are located in both Australia and Vietnam, offering their clients full package service including consulting, valuation, and conducting visa processing procedures. Additionally, VEM – TU VAN DAU TU UC also supports their clients in investing in a wide range of areas such as real estate and the stock market in Australia.
Mr. Phong Cao – an immigration consultant licensed by the Australian Government stated that the rate of Vietnamese people applying for Australian investment visas has increased sharply over the past few years. Nevertheless, the number of visas granted is extremely low. To be specific, the main reasons can be that the applicants did not submit all the necessary documents, the visa application submitted did not meet the standards, or the applicants probably did not provide enough documents supporting their financial proof. To avoid visa refusal due to the above-mentioned problems, Mr. Phong Cao and VEM – TU VAN DAU TU UC will assist clients from the very beginning by:
– Assessing skills and documents, checking to see if clients can obtain the number of migration points required by Australian immigration and investment. In case they do not meet the requirements of revenue, audit, or immigration, Mr. Phong Cao will guide clients on how to maintain and build their financial capacity.
– Auditing, collecting, and preparing financial documents with the investors to submit to the Immigration Department.
– Advising on feasible and safe investment channels for clients.
– VEM – TU VAN DAU TU UC office in Australia continues to support clients when they arrive in Australia with regular visits, advice, and further contact. After that, we will continue to support a family-sponsored visa.
Clients' journey to applying for an Australian investment visa only stops when they officially become permanent residents in Australia because they deserve to be supported by the Australian standard service!
For more information, click at: https://vemvisa.com/dau-tu-dinh-cu-uc/#
About the Company: Victory Education Migration – VEM is the right place for the candidates to enroll name if they want to settle in Australia.
Contact Detail
Facebook: https://www.facebook.com/vemvisavietnam
Twitter: https://twitter.com/vemvisavn
Youtube: https://www.youtube.com/channel/UCdlrZmviRtY8Nv8gr0MSZqw
Headquarter in Australia
Address: Level 24-25, 108 St Georges Terrace, Perth WA 6000, Australia
Phone: (+61) 865 578 833
Contact Info:
Name: Phong Cao
Email: Send Email
Organization: VICTORY EDUCATION MIGRATION – VEM
Address: SAV.6-03.06 The Sun Avenue, 28 Mai Chi Tho, An Phu Ward, District 2, Ho Chi Minh City
Phone: +84909 112 310
Website: https://vemvisa.com/dau-tu-dinh-cu-uc/#
Source:
Release ID: 89061854
Go Top