VSA Prospecting Provides Contact Tracing Support for Multi-State University System
VSA Prospecting has developed a fully-compliant contact tracing program, built on the strengths of their traditional appointment setting and lead generation services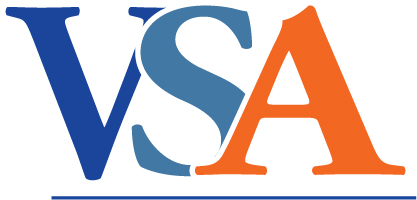 Haddon Township, NJ, United States – April 29, 2021 —
April 29th – Haddon Township, N.J. – Throughout the pandemic, South Jersey-based VSA Prospecting has been seeking out ways to help businesses, employees, and the economy recover. As part of this effort, the company developed a fully-compliant contact tracing program, built on the strengths of their traditional appointment setting and lead generation services.
Now, the lead generation firm is partnering with a multi-state university system to bolster their internal contact tracing program. The system consists of six campuses across three states.
"We've always specialized in providing call center services to educational institutions," remarks Valerie Schlitt, VSA's owner and founder. "Therefore, this partnership is a natural fit. VSA fully understands how vital it is for students, faculty, and administrators to remain safe and healthy."
VSA's contact tracers are a critical supplement to the university's internal team, who are tasked with following up with any students exhibiting COVID-19 symptoms to ask important health questions, determine close contacts, and guide them through the required procedures for isolation and quarantine. When cases surge, this task can overwhelm the internal resources of even the best-prepared institutions.
VSA's staff are well-prepared—from management down to individual contact tracers. The company has done a thorough job of building an internal infrastructure for contact tracing, both providing additional training to all employees and implementing all necessary data and patient privacy measures.
VSA has delivered B2B lead generation and appointment setting services for close to two decades. The firm has invested in a high-end technology infrastructure and the cultivation of remotely-managed high-end business development representatives. The company has leveraged its expertise in lead marketing to create the contact tracing line of business.
With national contact tracing initiatives challenged to produce the hoped-for results, the role of partners like VSA—who can provide a needed boost when cases surge—has become all the more valuable.
"We're honored to be a partner in this project," says Ms. Schlitt. "Hopefully, this is just the first of many universities whom VSA can help make a full recovery."
Contact Info:
Name: Valerie Schlitt
Email: Send Email
Organization: VSA Prospecting
Address: 212 Haddon Avenue Suite 8 Haddon Township, NJ
Phone: 856-240-8100
Website: https://www.vsaprospecting.com/
Release ID: 89008570
Go Top