X-Arena Wins 2015 Best Of Thornton Award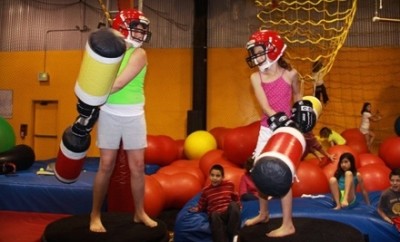 June 30, 2015 – –
Thornton, CO based company, X-Arena, has announced their win of the 2015 Best of Thornton Award for Amusement Center. The company provides a safe and entertaining area for youth and teenagers to hold special events such as bar mitzvahs, birthday parties and field trips from school. They also facilitate adult celebrations such as business events and bachelor or bachelorette parties. The company has reported that they are honored to have been chosen for this award and hope to carry on serving the city of Thornton and all those who enjoy their establishment. Michael Homan, co-owner of the company has said the following regarding their win:
"We are thrilled to have won this award from the town of Thornton! Here at X-Arena, we strive to provide a fun, challenging, safe experience for our customers, and we enjoy seeing our local friends visit again and again. What a blessing to be able to serve our community for so many years and to be honored in this way!"
The Thornton award is presented annually and is meant to provide acknowledgement of local businesses in Thornton and their participation and achievements within the community. Winners have proven to offer the city ongoing economic growth, support, and outstanding service.
X-Arena has made it clear that they hope their ongoing service to the community and high standards for customer service will continue for many years. They believe that much of their success has come from their friendly coaching staff who work to ensure safety for all involved, while still encourating fun and adventure in all of the activities for participants.
X-Arena offers more than 75 activities in total. Some are individual, while others are meant to be performed in groups. Each activity offers a challenge for different skills and fitness levels, and is reported to provide a sense of motivation, team spirit, and enjoyment. They invite all those interested in learning more about these events or those seeking a venue to hold a special occasion to visit them online on their website.
The website, http://www.denverpartyarena.com/, helps to reinforce exactly why they company was chosen for the Best of Thornton Award. It offers photos of the facility, provides a list of all the activities available, shows timetables and price points, and supplies a list of drop in dates that are available for those who aren't planning an event but still want to take advantage of the fun to be had at the facility.
###
Contact X-ARENA:
Michael Homan
(303) 255-2221
info@denverpartyarena.com
9499 N. Washington St. Suite B Thornton, CO 80229
ReleaseID: 60002092
Go Top