Estate planning lawyer founder of the Law Offices of Robert H. Brumfield, P.C., in Bakersfield, CA reveals essential guidance can help reduce stress levels when handling a relative's estate. For more information please visit https://www.brumfieldlawgroup.com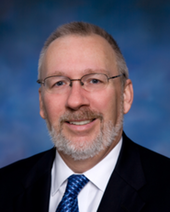 Bakersfield, CA, United States – September 30, 2021 /MM-REB/ —
Being armed with essential guidance can help reduce stress levels when handling a relative's estate, revealed Elder Law attorney Robert Brumfield.
For more information please visit https://www.brumfieldlawgroup.com
Someone named as a trustee or executor brings with it an added level of responsibility and closer examination from interested parties, emphasized the founder of the Bakersfield, CA, Law Offices of Robert H. Brumfield, P.C.
Mr Brumfield sought to clarify his comments by adding: "A stress-free approach to trust management begins with having all the relevant documents in hand to manage a trust.
"All these vital components related to the estate, such as the trust agreement, will, powers of attorney, and any related healthcare directives, are essential for a smooth and successful conclusion."
He advised executors and trustees to take their time to read, review and re-assess all the documents, take notes and be sure of where they stand. "If drafted correctly, there will be information for the successor trustee(s) and beneficiaries, how assets should be distributed and under what circumstances."
Next, they will have to obtain the contact details of beneficiaries and notify them. It is also advisable to copy the trust agreement and send it to beneficiaries as they have a right to it.
A trustee needs to send notices to the Social Security Administration, post office, banks, financial advisors, a decedent's place of employment, insurance companies and others.
Mandatory filings of the documents, such as the original will, the death certificate and filing a notice of trust with the probate court or clerk of court, is another crucial step.
Mr Brumfield said dealing with a relative's financials is among the trickier aspects of being a trustee. They have to locate and take custody of assets, such as bank statements, life insurance policies, and federal and state tax returns.
"A trustee will also have to understand the decedent's debts which can include hospital, medical and funeral costs. All can have a claim on the estate. They should assess potential claims carefully before agreeing to stand any debts against the estate."
He added that anyone unsure of their role or responsibilities as trustee/executor should consult an experienced estate planning attorney for guidance. "That extra helping hand can play a significant part towards a stress-free approach to an estate's administration."
Contact Info:
Name: Robert H Brumfield
Email: Send Email
Organization: Law Offices of Robert H. Brumfield, P.C.
Address: 1810 Westwind Drive, Suite 100, Bakersfield, CA 93301
Phone: (661) 416-3735
Website: https://www.brumfieldlawgroup.com
Source: MM-REB
Release ID: 89047368