Winter storm Stella hits Washington, DC, and surrounding areas, bringing early spring snowfall that calls for snow removal in many areas. Make sure you are prepared for heavy snow fall.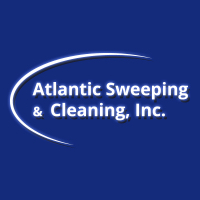 Alexandria , United States – March 31, 2017 /MarketersMedia/ —
Winter storm Stella hits Washington, DC, and surrounding areas, bringing early spring snowfall that calls for snow removal in many areas.
Residents and business owners have to balance snow removal preparation with warm-weather preparation during March. Northern Virginia weather is notoriously fickle, especially in those weeks when winter meets spring. March in the metropolis around the nation's capital can be inviting as warm breezes rustle the blooming dogwoods and families anticipate egg hunts. Weather conditions turn rapidly during this season, as they did this year, with temperatures dropping from balmy 70s to below freezing overnight and nor'easters blanketing the coast in white.
To stay prepared for events such as winter storm Stella while anticipating the full arrival of spring, property owners and others should keep cold-weather supplies handy. They might avoid putting all the winter clothing away before the end of March, and keep tools such as snow shovels and ice scrapers conveniently available. By the end of winter, many retailers begin taking cold-weather products off the shelves to make room for seasonal holiday items and summer clothing.
As the days grow warmer, residents might want to check their supply of goods such as rock salt, purchasing enough for the rest of the season. Since these items don't expire, residents can buy during end-of-season sales and have enough for sudden spring events or the beginning of the next winter.
According to the Environmental Protection Agency, Northern Virginia saw a decline in snow fall from 1930 through 2007. What snow has fallen recently, though, tends to be concentrated in storms that leave inches to feet on the ground.
In addition to being prepared for sudden cold weather in early springtime, residents should be aware of the dangers that can come with shoveling large amounts of snow themselves. Shoveling snow requires individuals to use muscles that aren't normally put through so much work, and just a few minutes of moving heavy snow can bring heart rates up well past normal ranges. The heavy cardio nature of snow removal tasks increases the chance of heart attacks among individuals of any fitness and health level, with men at the highest risk.
By preparing in advance using salt rock and ensuring cars are parked in smart locations, residents can reduce the need to shovel snow. When faced with large amounts of snowfall, such as that in a spring blizzard, relying on professional snow removal services can help residents and business owners keep up with the weather without putting themselves at risk.
Contact Info:
Name: Scot Small
Organization: Atlantic Sweeping & Cleaning, Inc.
Phone: 703-684-1095
Source URL: http://marketersmedia.com/atlantic-coast-faces-large-snow-removal-task-after-march-2017-blizzard/182338
For more information, please visit http://atlanticsweepinginc.com/
Source: MarketersMedia
Release ID: 182338