Top Criminal Defense Attorney and founding partner of the Law Offices Edward R. La Rue, in Cleveland, Ohio outlines the top strategies for someone faced with sex crime charges. For more information please visit https://www.edwardrlarue.com
Cleveland, Ohio, United States – February 28, 2023 —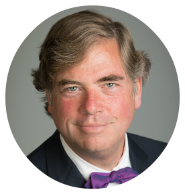 In a recent interview, leading criminal attorney Edward La Rue, founder at the Law Offices of Edward R La Rue in Cleveland, OH, has just revealed the best defense strategies for sex crime cases.
For more information please visit https://www.edwardrlarue.com
When asked to comment, La Rue said, "A sex crime charge can destroy your life as it could lead to prison time and a social stigma. Hiring a criminal defense team with powerful resources and knowledge of defense strategies is the best chance of defending against such charges."
"Perhaps the most important decision a person suspected of such an offense can do is to remain silent and allow a lawyer to speak to law enforcement officers on your behalf," he said.
"Although your instinct might tell you to speak with police and other officials when you're innocent, speaking will almost certainly work against you.''
"More often than not, anything you say to law enforcement will be taken out of context and used against you no matter how truthful your statement," he said.
Taking a polygraph or "lie-detector" test can also help strengthen a sex crime case for the Government. If administered by the police or their agents, such a test is rarely scientific in any way, and is often simply a way to manipulate a statement from the suspect.
When asked to elaborate, La Rue said, "Polygraph tests are rarely used to determine whether or not you're telling the truth. Instead, they are mainly used by law enforcement to get an incriminating statement or to support an arrest or search warrant."
An experienced criminal defense attorney can retain an unbiased examiner to conduct a lie detector test.
"Favorable results from a lie detector test could persuade police to reconsider the direction of their investigation, which could ultimately lead to the charges being dropped," he commented.
One aspect of building a strong defense is finding mistakes law enforcement made in handling evidence or witnesses.
"One of the best ways to call the other side's case into question is disputing how different types of evidence were gathered, analyzed, or stored. For instance, if we discover that evidence was collected without a warrant, then we can move the Court to suppress the evidence, which could lead to the case's ultimate dismissal in some cases," La Rue said.
"A defendant has the right to review all the evidence that has been brought against them and to contest it. To be successful in this, you'll need to hire an attorney who can launch an aggressive defense to help clear any charges brought against you," he added.
Source: http://RecommendedExperts.biz
Contact Info:
Name: Edward R. La Rue
Email: Send Email
Organization: Edward R. La Rue, Attorney at Law
Address: 323 W. Lakeside Avenue, Suite 210, Cleveland, Ohio 44113
Phone: (216) 304-4850
Website: https://www.edwardrlarue.com
Release ID: 89090931
If you detect any issues, problems, or errors in this press release content, kindly contact error@releasecontact.com to notify us. We will respond and rectify the situation in the next 8 hours.