Da Daniela pizza restaurant in Maida Vale launches a brand new pizza recipe from the heart of true Italian cuisine.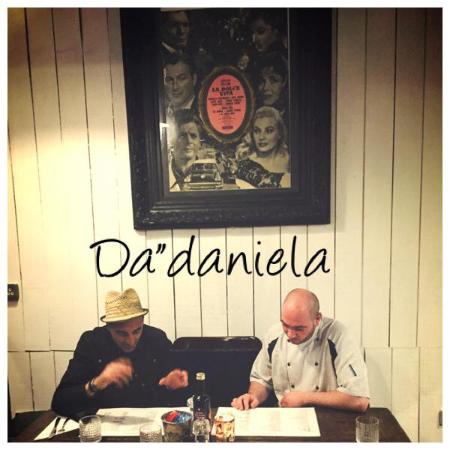 London, United Kingdom – January 30, 2016 /PressCable/ —
Earlier today, Da Daniela finally announced the release of Spicy Salami Pizza – it's new authentic Italian Pizza, which has been in development since Winter 2015. The main aim is to give people a fantastic salami pizza option by placing on the menu a recipe that is native to Italy … but it does so, with a difference. Visit Da Daniela's website here;
Ago Algieri, Owner at Da Daniela, says: "We wanted to try something new with Spicy Salami Pizza. Anyone familiar with the Italian Pizza Restaurant market will probably have noticed how everyone else seems to create put together recipes that do not reflect the taste of true Italy. This is a problem because the pizzas are good but not authentic Italian cuisine."
So as a welcome breath of fresh air, Da Daniela will be the only pizzeria in town to offer pure and authentic Italian recipes in the menu. Da Daniela chose to make this move because of an extremely proud Italian heritage and culture and deep rooted desire and wish for the World to experience real Italian food.
Ago Algieri also said "We want to give our customers an opportunity to experience the truest taste of Italy available in London today. For example with one of pur best sellers; Spicy Salami Pizza they have a fresh new possibility to do this. We want them to feel like they want to come back again and again, to try everything we have available. Trying something new is always a risk, but it's a risk we believe is worth taking."
Da Daniela has been in business for over 5 years, being established in Maida Vale. Since day one, it has always aimed to become the best authentic Italian pizzeria in London.
This isn't the first time Da Daniela has defied convention either. In summer 2015 the restaurant caused a stir when when launching a call to collect delivery service for the first time.
Spicy Salami Pizza was launched and added to the Da Daniela menu back in Winter 2015 and can be enjoyed now. To find out more, it's possible to visit www.dadanielarestaurant.co.uk
For further information about Da Daniela, all this and more can be discovered at www.dadanielarestaurant.co.uk
For more information about us, please visit http://www.rightorate.com/ddaniela
Contact Info:
Name: Ago Algieri
Email: info@dadanielarestaurant.co.uk
Organization: Da" Daniela
Address: 49 Shirland Road, London, W9 2JD
Phone: 020 7289 0008
Release ID: 102494