Leading family law and divorce attorney Francis King founder of the Law Offices of Francis King in Nashville, TN explains why equitable division of property can be a delicate matter in a Tennessee divorce case. For more information please visit https://franciskinglaw.com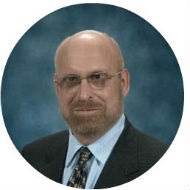 Nashville, TN, United States – June 30, 2021 /MM-REB/ —
The equitable division of real property can be a delicate matter in a Tennessee divorce case, advises divorce attorney, Francis King, founder of the Law Offices of Francis King in Nashville, TN
For more information please visit https://franciskinglaw.com
King elaborated, in a recent interview, on some of the important considerations that apply to dealing with real estate in a divorce case.
First, if one of the spouses owned the real estate outright prior to the marriage, the property will usually be found to be the separate property of that person, and the other spouse will generally have no interest in the property…. unless he or she made a substantial contribution, during the marriage, to its preservation or an increase in its value.
Second, if the parties own a house jointly, and if both are on the mortgage, it may be possible for one spouse to refinance the mortgage in his or her individual name, and buy out the other's share of the equity. But, sometimes, neither the husband nor the wife is in a financial position that would allow for this, in which case, the house has to be sold.
King says that, when considering how to deal with real property, as with all other issues in a divorce, the parties should make every attempt to reach an agreement that they believe is fair and equitable, and to negotiate in good faith. According to King, "Ultimately, when going through divorce, two people can seek an agreement that they both can live with, and that enables them to control their own destiny. If they can't do that, a judge will decide their destiny for them. That ends up costing a lot of time and money, and in the end, at least one party is likely to be unhappy with the result, if not both. Engaging experienced family law attorneys can help parties avoid that eventuality by reaching a fair settlement that they may not like, but that they can live with, and then move on."
Source: http://RecommendedExperts.biz
Contact Info:
Name: Francis King
Email: Send Email
Organization: Law Offices of Francis King
Address: 4235 Hillsboro Pike #300 Nashville, TN 37215
Phone: 615-385-7654
Website: https://franciskinglaw.com
Source: MM-REB
Release ID: 89031039